Rockingham Team Report From Team Manager Rachel Frew...
First and foremost a massive well done to everyone. It's not often that we get to jump at these shows with such an atmosphere, and what a fab event it was. A day of tough long courses that caught out many people. No team placings, but some amazing individual results from Jade England in the 70 for 2nd. Francesca Broadfoot in the 80 for 4th and Annie Krumins in the meter for 2nd. Well done to everyone else that jumped. We are super proud of you all.
Aston le Walls Combined Training Team Report From Claire Atkins...
A great day at the BRC Combined Championships at Aston le Walls. First up Sonia Wiles in the Challenge 100 (SJ&XC). Sonia Wiles did really well with two down over a very tricky and twisty sj course and then stormed around the XC. Just out the placings this time. Sonia did so well after a nasty fall at Aston last week, with bruises to prove it.
Charlotte Turlington and Jenny Duffin were up next in the Combined Training. Both did great tests with Charlotte jumping clear and a 4 faults coming 7th and 8th in her arenas. Jenny did a fab 29.6 dressage, clear SJ coming 2nd by 0.3 of a mark. Well done to all 3 of you. Thank you for representing the Club.
Success At The Area Combined Training Qualifier at Epworth...
The weather was kind to us and we had some impressive results! Charlotte Turlington came 3rd in Novice 30 with just 4 faults in the showjumping and 3rd in Novice 24 with a clear round; Beccy Haslam was 5th in Novice 24 with 8 faults in the showjumping and Jenny Duffin had a 29 dressage and a clear showjumping and WON her section and booked, subject to confirmation, a place at the Champs in May. Thank you all for representing the Club and a massive WELL DONE!
BRC Arena Eventing Championships - Saturday, 12th March at Aston Le Walls...
Our fantasic 100 Team of Helen Garner, Annie Krumins, Sonia Wiles and Claire Lewis did an amazing job at the Arena Eventing Champs at Aston to finish an incredible 6th out of 22 teams!
Helen Garner and Bella were the team trailblazers and had a fab round with two fences down including the Joker. Claire Lewis and Dorkus did another excellent round which was very close to the optimum time, with just two fences down including the Joker .
Then it was Annie Krumins and Rio, who did an amazing clear round and just tapped the joker down. Sonia Wiles and Murphy were last to go and had another fabulous round with only one fence down and kept the Joker up!
We are incredibly proud of this team! Well done to four amazing riders and four amazing horses!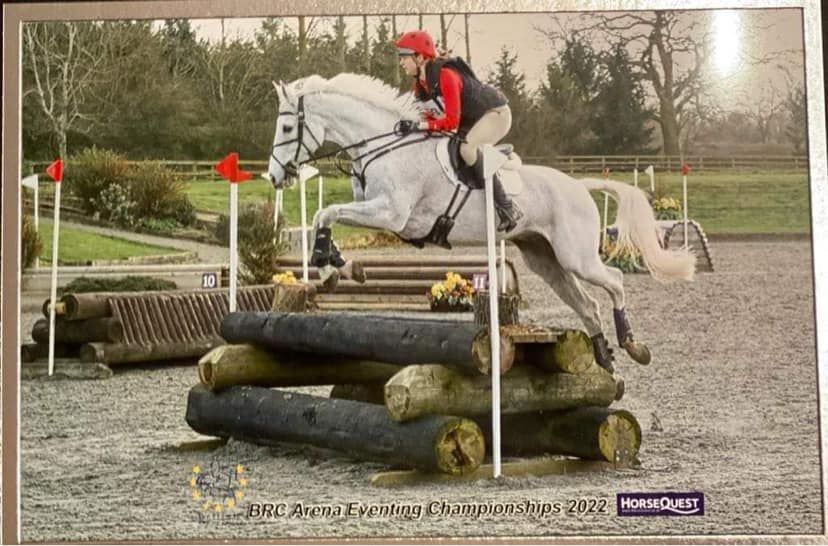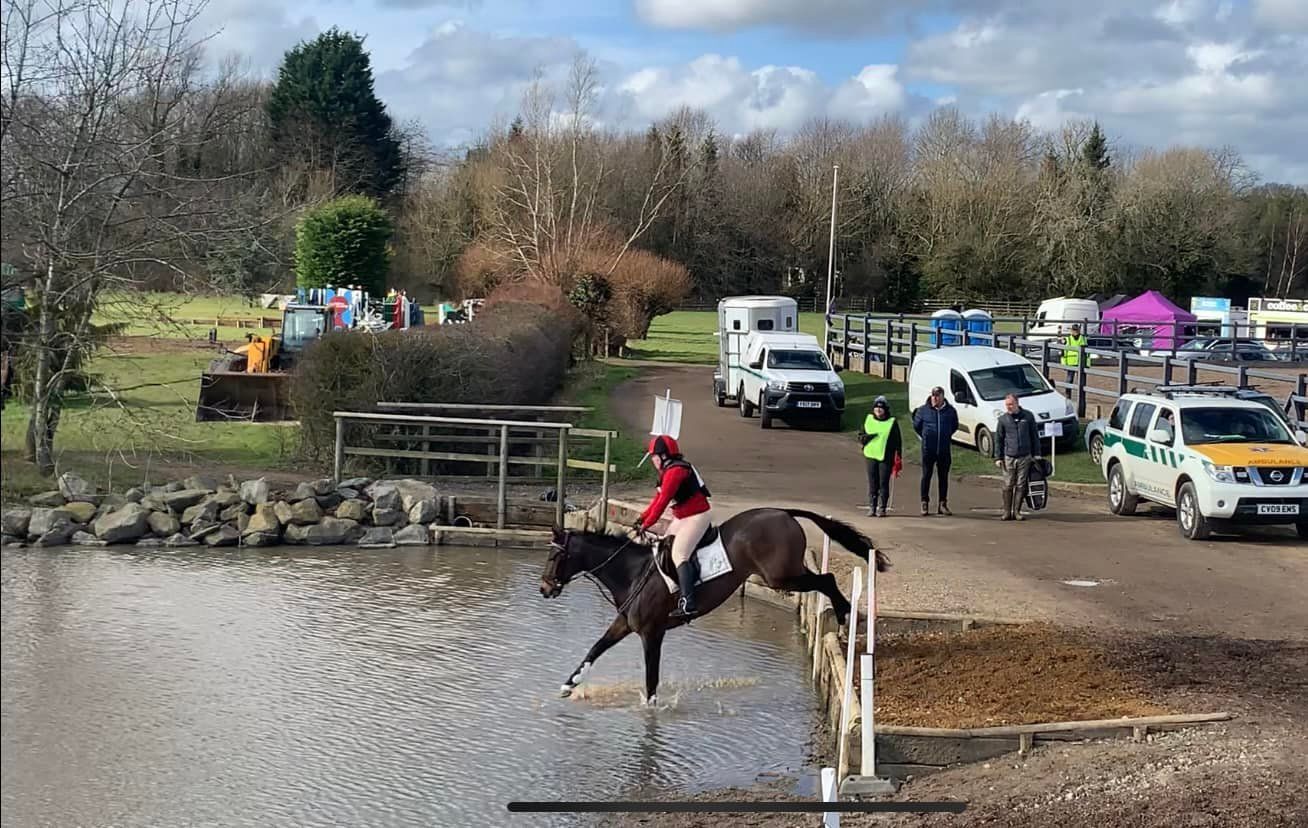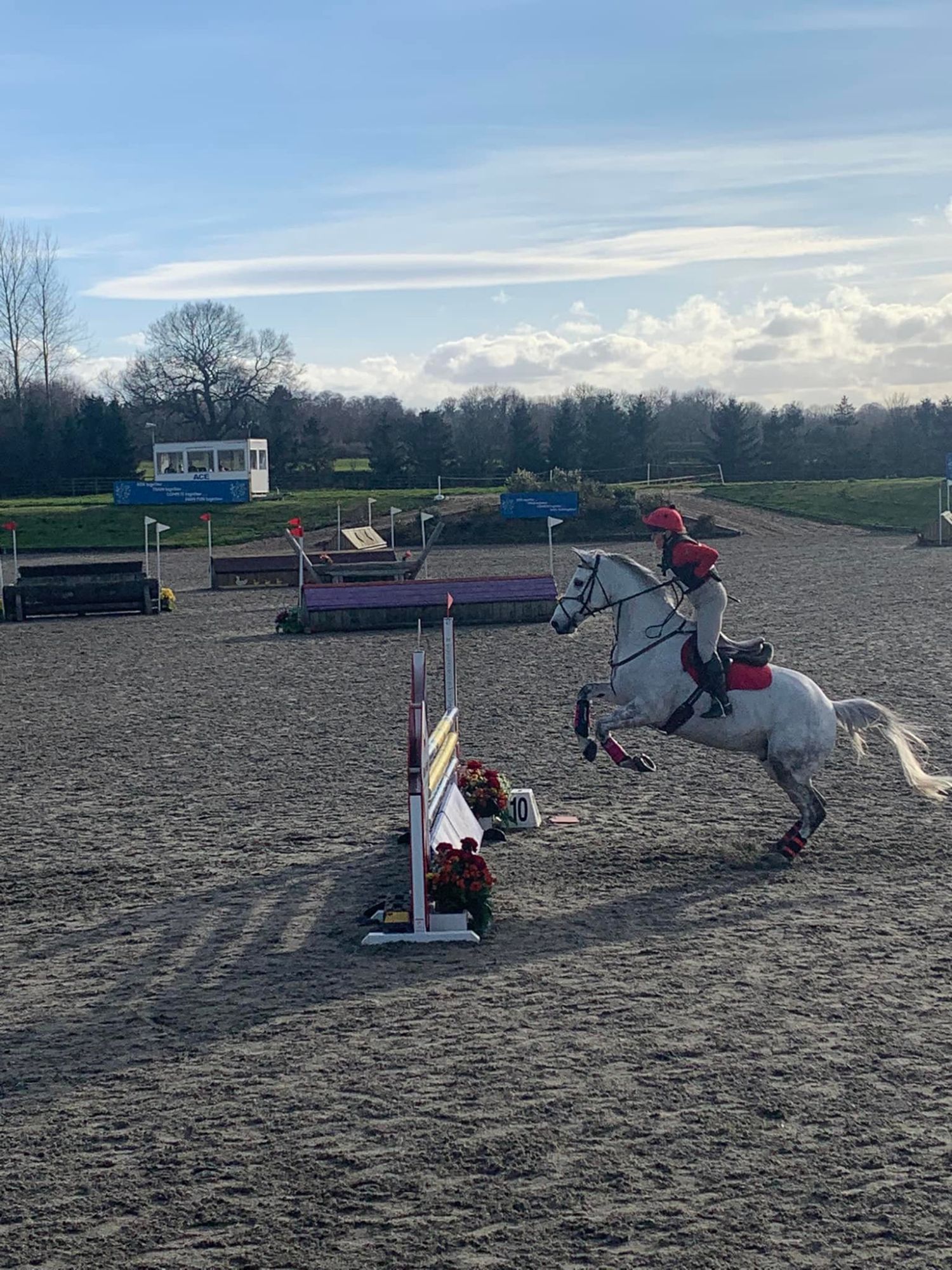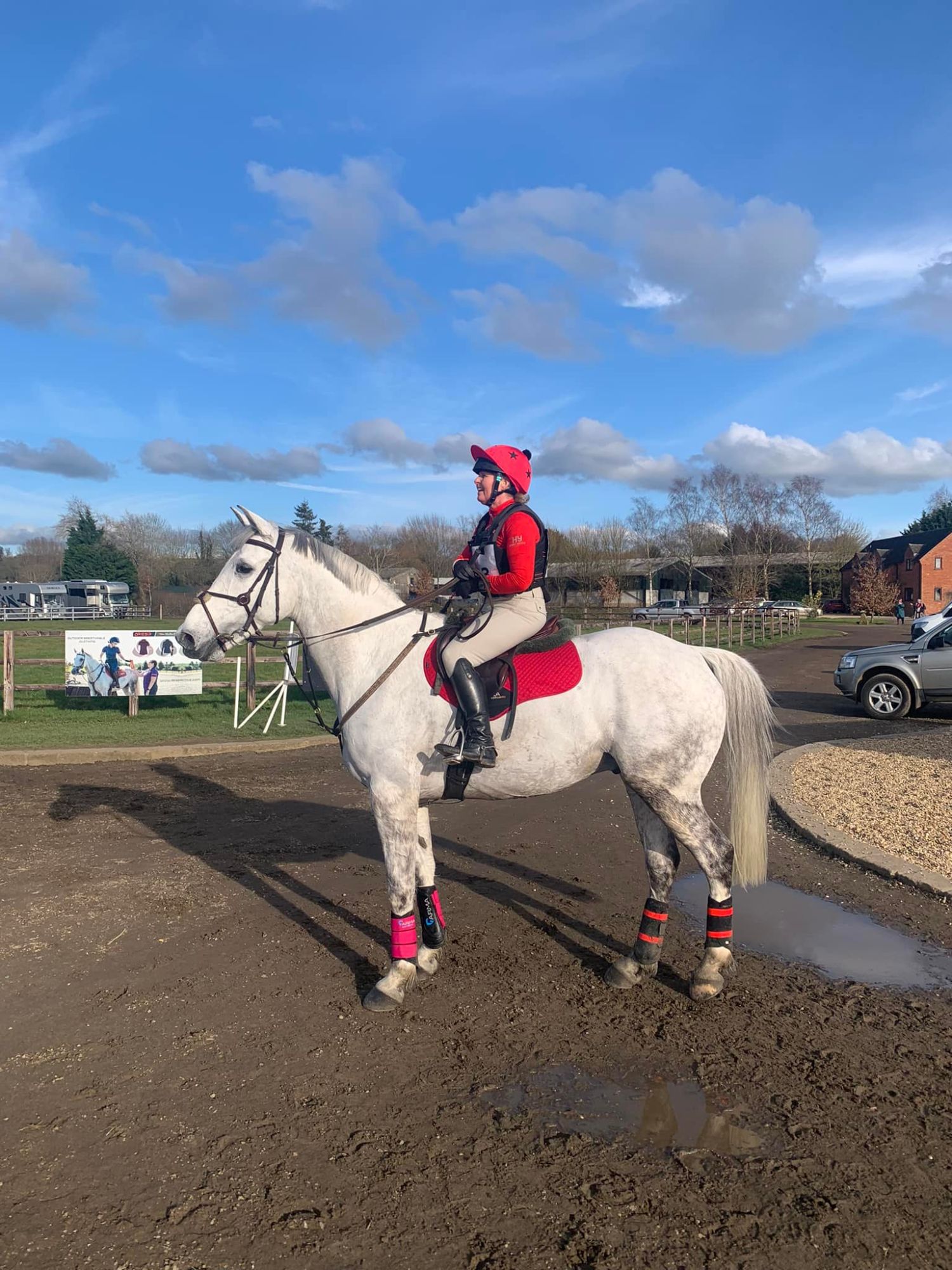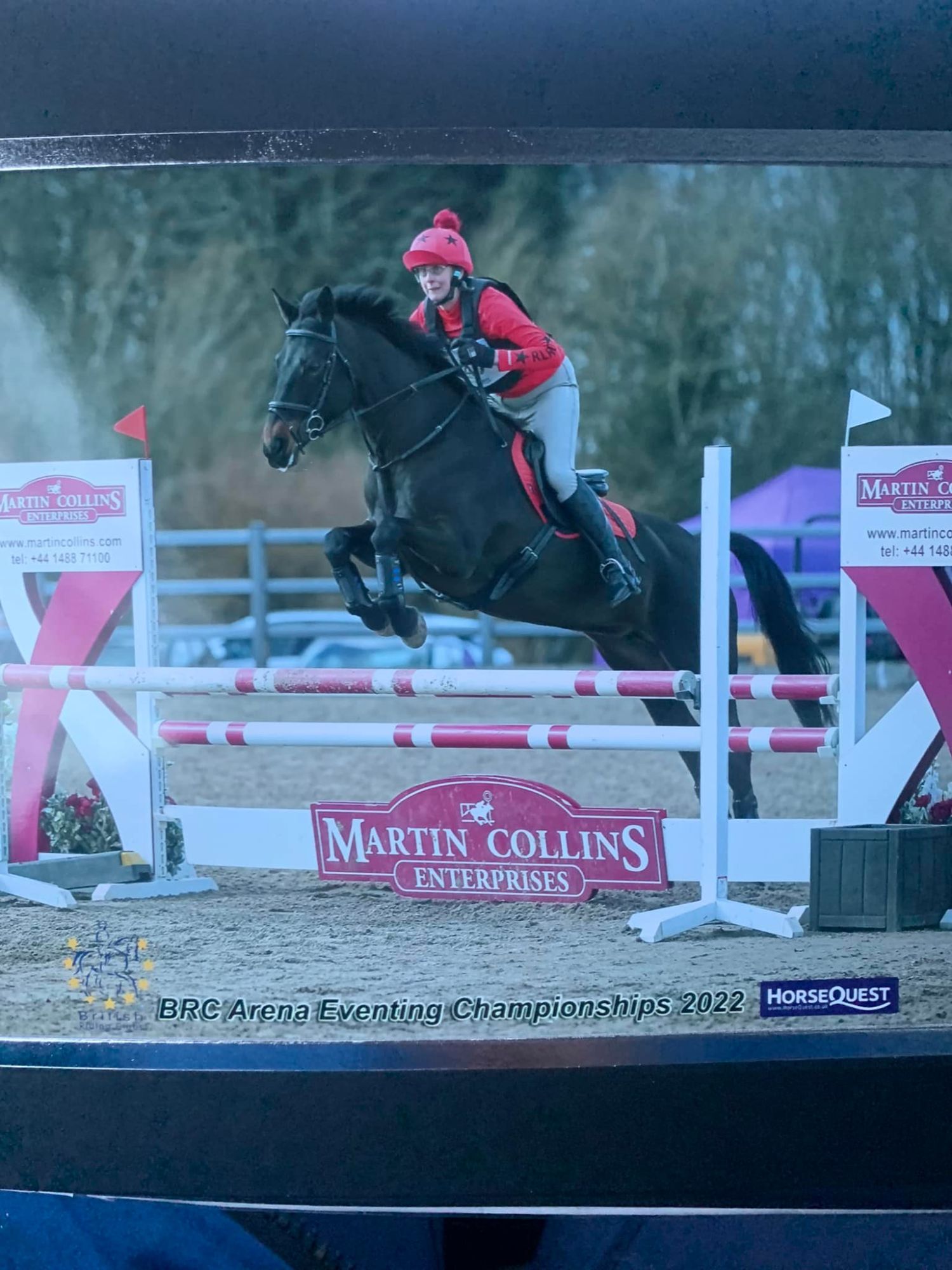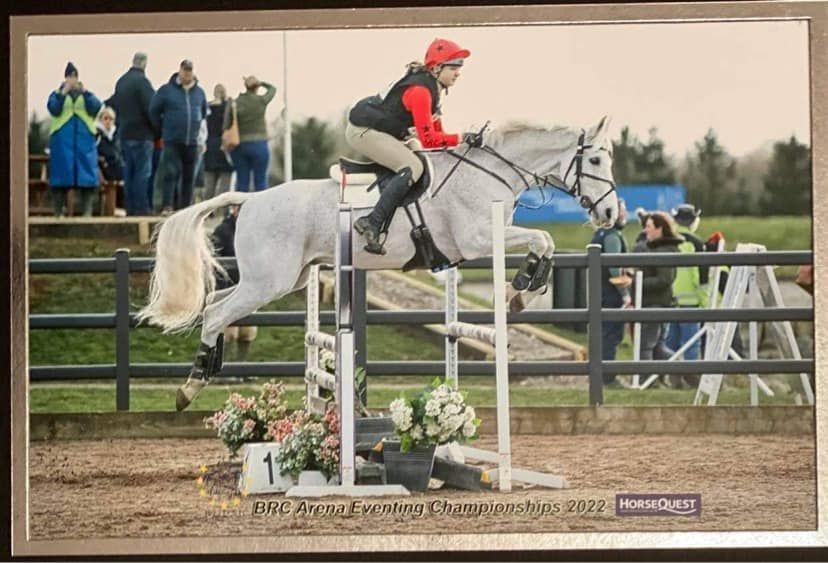 Saturday 2nd April – Combined Training at Epworth EC
Saturday 7th May – Horse Trials at Epworth EC
Saturday 9th July – Dressage, Riding Test and Dressage to Music at AUK
Sunday 10th July – Show Jumping and Style Jumping
22nd October - Combined Challenge at Speetley EC
Saturday 5th November – Winter Novice Dressage and SJ at AUK
Sunday 6th November – Winter Intermediate Dressage and SJ at AUK (+ Combined Trained is an option).
2023:
4th February – Arena Eventing at Epworth EC
Arena Eventing Championships - 11th to 13th March at Aston Le Walls, Washbrook Farm, Daventry, NN11 6RT
Novice Winter Championships - 26th to 27th March at Arena UK, Allington Lane, Allington, Grantham, NG32 2EF
Intermediate Winter Championships - 22nd to 24th April at Bury Farm Equestrian Village, New Bury Farm, Mill Road, Slapton, Bucks, LU7 9BT
Combined Championships (previously known as FOTH) - 21st to 22nd May at Aston Le Walls, Washbrook Farm, Daventry, NN11 6RT
Horse Trials - 5th to 7th August at Swalcliffe Park, Grange Farm, Swalcliffe, Banbury, OX15 5EX
National Championships - 3rd to 4th September at Lincolnshire Showground, Grange-de-Lings, Lincoln, Lincolnshire. LN2 2NA
Dressage to Music and Introductory Championships & Quadrille - Date and venue to be agreed.
Novice Qualifier on Saturday... The senior team of Samantha Lacey, Jessica Steventon, Becca Smith and Gilliam Hasberry all did really well in very windy conditions but were unplaced this time. Dawn Muston also competed in N28 but was unplaced. The junior team of Amber Hollingworth, Alice Coxsey, Annie Krumins & Imogen Machin did very well and either came 1st or 2nd - we are awaiting results.
Intermediate Qualifier - Sunday... The senior team of Becca Smith, Gillian Hasberry, Sarah Varnam and Tish Jerabek came 4th with Becca 4th individually and Tish had a 6th individual placing.
Annie Krumins (junior) competed in N27 and won and booked herself a place at the Champs.
70cm & 80cm on Saturday...70cm team of Paula, Jessica, Stevie and Ruby as a junior had a lot of fun but were sadly unplaced. The 80cm senior team of Rachel Frew, Jodi McDermott, Celia Dyson and Jemma finished on a team score of 8 for 2nd place. Jodi was double clear and was 3rd individually.
90cm, 1m & 110cm on Sunday...The 90cm team of Helen Garner, Molly Tarris, Celia Dyson and Felicity finished on a team score of 4 for 2nd place with Celia picking up individual 4th and Molly 2nd to take the qualifying spot to the championships.
We had two teams in the 1m. Our first team of Sonia, Frankie, Amber and Jess finished on 4 faults for a credible 3rd place. Our second team of Helen, Hannah, Nicky and Annie were 2nd finishing on a team score of ZERO!! They were piped by 0.26 seconds however. Amber was the overall winner. Nicky was 2nd and Helen was 6th so a massive rosette haul here.
The 110 team were all incredible. Sonia, Lily, Hannah and Amber all jumped double clear and won and therefore booked their place at the championships in April. Amber was 2nd overall Sonia 4 th and Hannah 5th!
So a quick tally of the team results... 70cm unplaced / 80cm - 2nd / 90 - 2nd / 1m - 2nd & 3rd / 110m WINNER WINNER!
AS ALWAYS A HUGE THANK YOU TO OUR TEAM MANAGERS, VOLUNTEERS AND RIDERS FOR BEING SUCH SUPERSTARS FOR THE CLUB!
Arena Eventing Qualifier at Speetley Equestrian...
A super day at a chilly and windy Speetley and a massive well done to all our individual and team members!
First up was Carole Rudkin who had an unlucky 8 faults show jumping and did a lovely clear cross country but was unfortunately unplaced. Junior rider Megan Pickering was up next and did a great job but was sadly unplaced. Our only 90 member Charlotte Turlington had a great go but it was not her day. The 100cm team of Sonia Wiles, Annija Krumins, Helen Garner and Claire Lewis did a great job and WON! (
Thank you to everyone for taking part and for all our supporters and volunteers who were a massive help!
Flu Vaccination Update From BRC - 10 September 2021
As part of the BHS, welfare of the horse is obviously paramount, however in the current climate the risk of a flu outbreak is at this time minimal.
BRC are therefore comfortable to remove the requirement of a vaccination within 6 months and 21 days of a qualifier or championship. This will be with immediate effect, however we will continue to strongly recommend a 6 month vaccination when attending BRC qualifiers and championships along with maintaining good biosecurity protocols.
In order to compete in a BRC qualifier and/or championships the annual vaccinations (12 month) and initial course must be correct as per G7 of the Handbook. BRC reserve the right to amend these vaccination rules should another outbreak occur.
A fantastic day for the Dressage Teams with a super 2nd in a very large Pairs Class for Dawn Muston and Jules Johnson. Then our Team of Four comprising Jules Johnson, Dawn Muston, Jane Wood and Jacqui Ludlam achieved a very well deserved 4th in another large class. Well done everyone and well done Jules for a very quick change of plaiting style for Haf!
Success For the Junior Dressage Team...
Well done to our 14 years and under Junior Team of Amber Hollingworth, Alice Coxsey, Oscar Pickering and Annie Krumins who did so incredibly well. With a score of 71% Amber gained 4th in her arena, Alice's score of 64% put her in 9th place, 67% for Oscar and 12th place, Annie's 63% gave her 12th. It was a very tight competition with the 4th score coming into play for placings. Jo Holmes Cole did a great job warming up the team and supporting them throughout the day.
WOW what a day. We were really well represented today at the championships. We had Natasha Shelton and Karen Lloyd in the style jumping. Both jumped clear rounds but were just out of the placings. The 1m class was huge and Annie Krumins got the team off to a fab start with a fantastic fast double clear, followed by Hannah Spray who jumped a really good first round for clear but had an unlucky pole in round 2. Lily Walker did very well in her first round but even better in her second round to just have an unlucky pole on her lovely new horse. Helen Garner was last up who had an unlucky pole in both rounds but jumped amazing as it was her third ever round at this height. The team finished on a total of 4 faults and finished an incredible 2nd place as a team with Annie coming 6th individually and also the top placed junior rider with Lily and Hannah coming 4th and 8th in the juniors.
The day wasn't over for Hannah and Rooney who competed in the 1.10m to have a very unlucky pole as the very last fence. They were part of the area 16 team who also finished 2nd and Hannah was 5th individually
The day of the Championships arrived and our team of Jemma Longsdale with Bertie; Natasha Shelton with Billy; Sarah Manning with Bob; and Jessica Gray with Shady had to be up bright and early as we were competing in the first section of the day starting at 8am. Although it was supposed to rain for most of the day, perhaps reminiscent of the Area 16 HT competition where we all got completely soaked, the day remained fine albeit rather windy!
All 4 members of the team produced solid dressage tests with scores in the thirties. Show jumping next, which slightly caught Jemma, Sarah and Tasha out as they all had 4 faults, and Jess and Shady had a great clear round. This set the team up very well for the final phase ... the XC!
The course was very undulating, and was not straightforward, which was to be expected as this was the National Championships after all! Jess and Sarah both had amazing clear rounds, although Sarah clocked up a few time penalties as Bob isn't a speed merchant! Jemma's Bertie took a dislike to the open ditch, flatly refusing to jump it at any cost and Tasha's Billy also needed a second look at the odd fence before bravely jumping them, leading to a few unwanted penalties. Perhaps the early start for Bertie and Billy caught up with them!!!
Anyway, a fabulous day was had by one and all, and the icing on the cake was that Jess and Shady won individual 5th place in their section, so congratulations to them! And thank you to the whole team for representing RLRC so well and making it a day to remember! Celia Dyson, Team Manager.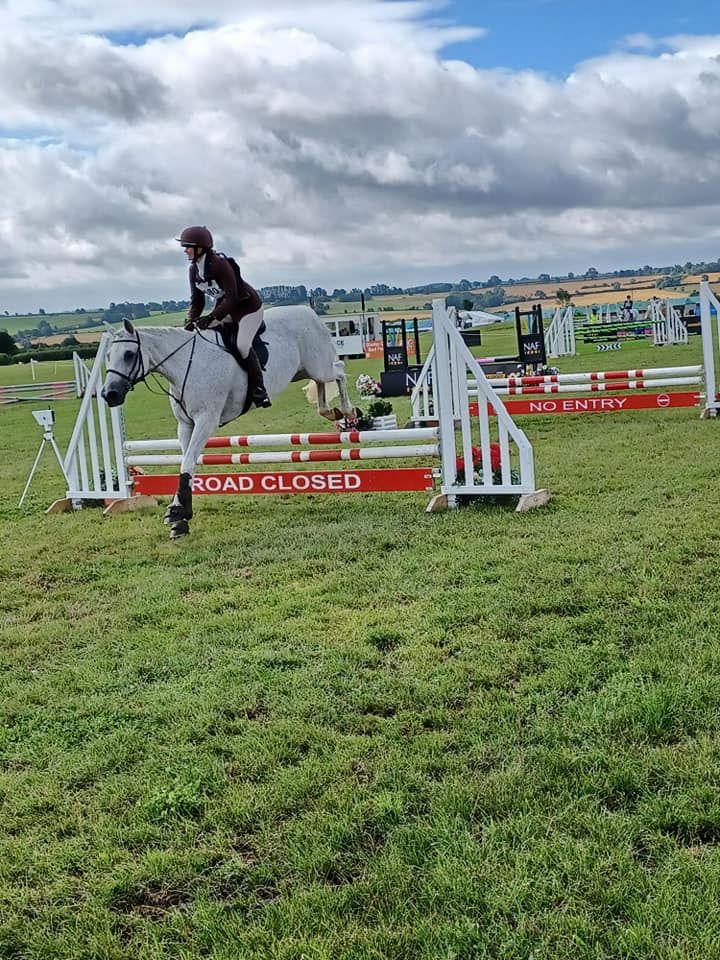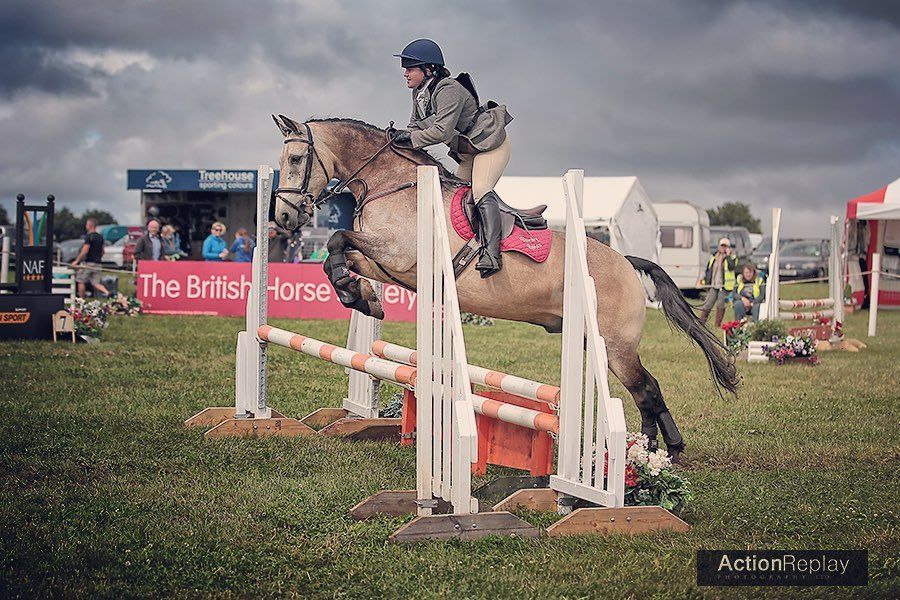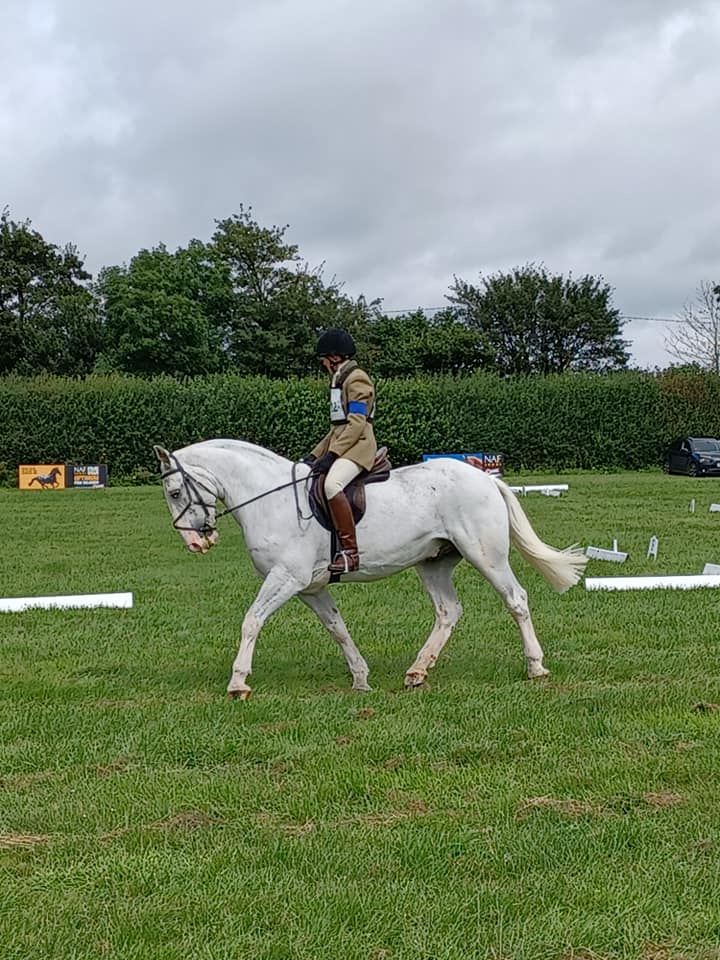 Claire Reports On Her Success in the 100cm
Master Wickham (Darsi to his friends) was one of only three horses to finish on his dressage score for fourth place in his section. The showjumping proved tricky and really shook the leader board up! The xc contained a decent "cardiac hill" and the time only achievable when taking the direct routes which really played into our hands being an ex racehorse who loves to gallop and jump! It was a lovely/very soggy experience and we enjoyed every minute! Thank you Rearsby for giving us the opportunity to represent the club and Nicki for being a great team manager! We look forward to the next one! Claire.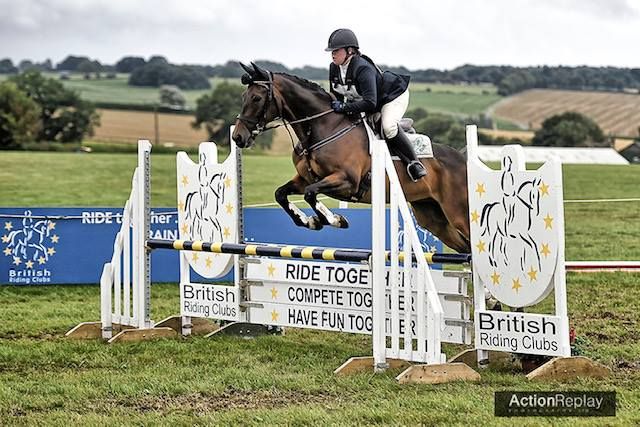 Area Combined Challenge Qualifier (SJ & XC)
The Area Combined Challenge Qualifier (SJ & XC) at Epworth EC, Epworth, nr Doncaster DN9 1LQ on Saturday 28th August. Riders will jump a round of Showjumps and then straight on to Cross Country on grass.
Classes: Junior & Senior, teams and individuals - 70cm - 80cm - 90cm - 1m ( all classes mixed seniors and juniors)
Horses Flu vac - 6 month +21 day rule applies ie. Last vaccination on or after 8th February 2021. Entry fee: £41.50 - Entries Close 5th August.
If you would like a enter, please see Rachel Frew's post on our Facebook Group for further details.
AREA DRESSAGE QUALIFIER RESULTS - 10th July Arena UK
Team Manager Claire Atkins reported a super day at the Area Dressage Qualifier with the following results...
Rearsby Oak team of Jessica Steventon, Jodie Jodi Kate Mcdermott, Hannah Parr and Becca Smith came 2nd.
Rearsby Willow team - Alice Smith, Rachael Pickering, Claire Gough and Stacey Clarke came 6th in the morning Prelims, with Hannah winning her arena. Natalie Lisiewicz came 2nd in the Riding Test.
Rearsby Beech Team of Jules Johnson, Jacqui Ludlam, Dawn Muston and Natalie Lisiewicz came 2nd in Nov/Elm teams.
Junior team of Annija Krumins, Alice Coxsey, Oscar Pickering & Amber Hollingworth WON with Amber winning her arena and subject to confirmation are through to the National Champs in Sept.
There were also lots of individual placings.
A great day, great team spirit. Well done everyone!
AREA SHOWJUMPING QUALIFIER RESULTS - 11th July Arena UK
Team Manager Rachel Frew expressed how delighted and proud she was of everyone competing for the Club in the Qualifiers at Arena UK, with the following results...
70cm team of Natasha Shelton, Samantha Lacey and Katie Parker were 3rd and Katie was individually 6th.
80cm team of Hannah Parr, Sharon Roscoe, Carole Rudkin and Natasha Shelton were 2nd and Sharon was 6th individually.
90cm team of Helen Garner, Sonia Wiles, Alice Springett-Smith and Jo Payne were 5th with Jo picking up an individual 4th.
Annie Krumins picked up 2nd in the 90cm junior section.
1m - Running as a team of three, Helen Garner, Hannah Spray and Annie Krummins WON and have booked their place at the championships and Annie was the overall winner of this class as well.
1.10cm Hannah Spray rode as an individual, did a fantastic round and took the top spot and booked her place at the championships
We thought Natasha Shelton and Billy had come second in the Style Jumping but the WON!
As always a massive thank you to all who competed and all who volunteered to help out at the events.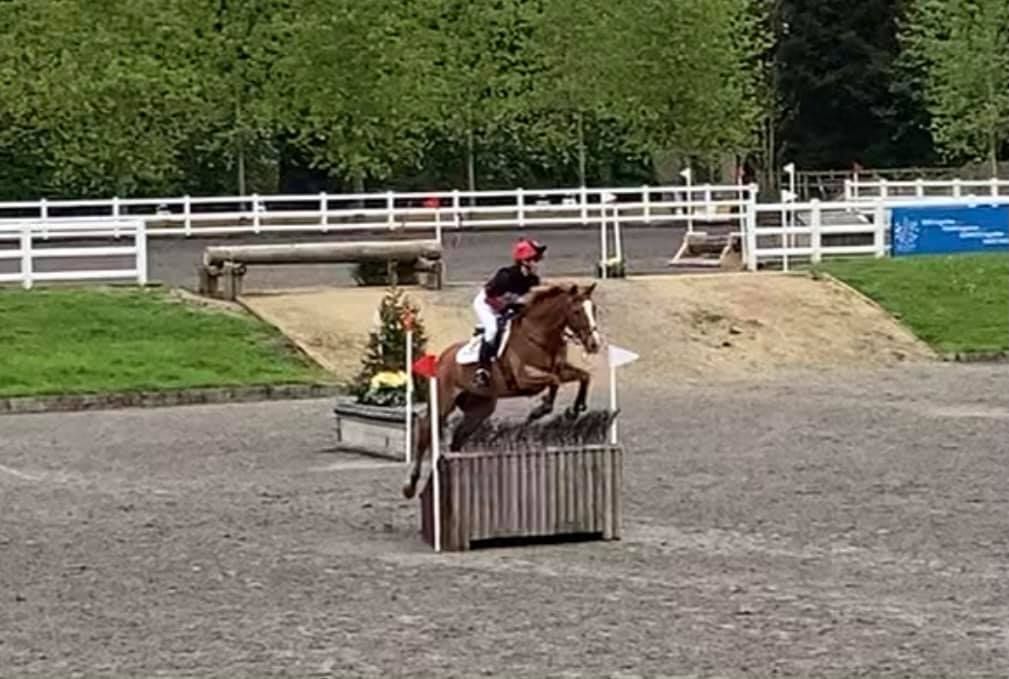 A Fantastic Result For Lily Walker...
After qualifying in 2020 at the Area Q for the BRC HorseQuest Arena Eventing Championships Lily Walker and Mum Tracy headed to Aston le Walls on 22nd May. Despite the wind & rain moving as they were warming up and a huge 100 section of 80 competitors, Lily and Doogle (Party Popper) jumped a fantastic round over a technical course to finish 2nd in the junior section and 13th overall! The Club is incredibly proud of this talented combination. WELL DONE LILY & DOOGLE!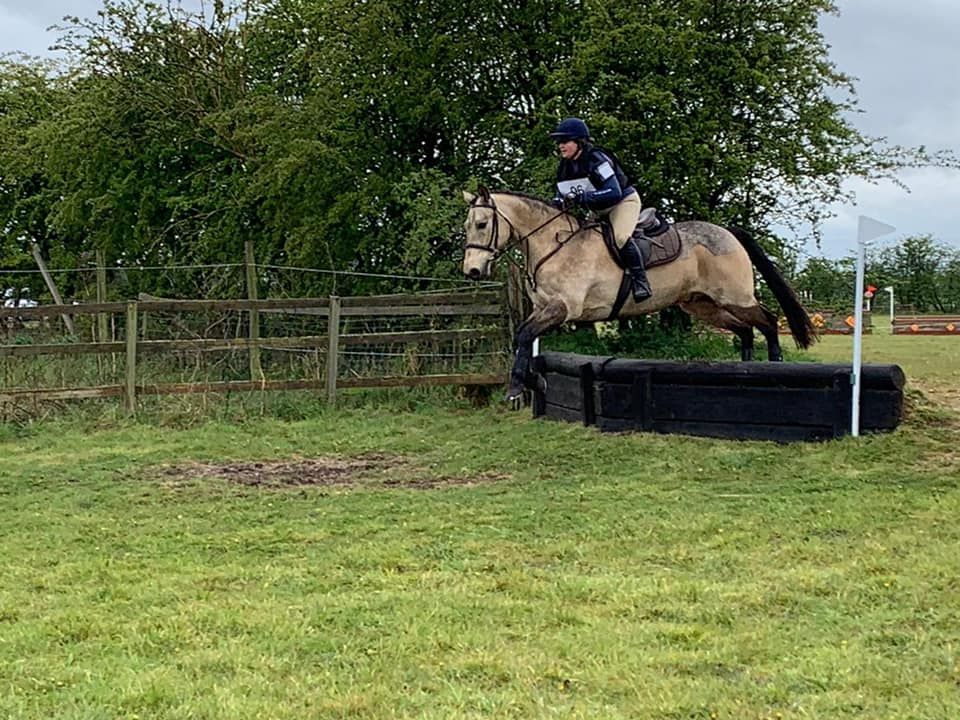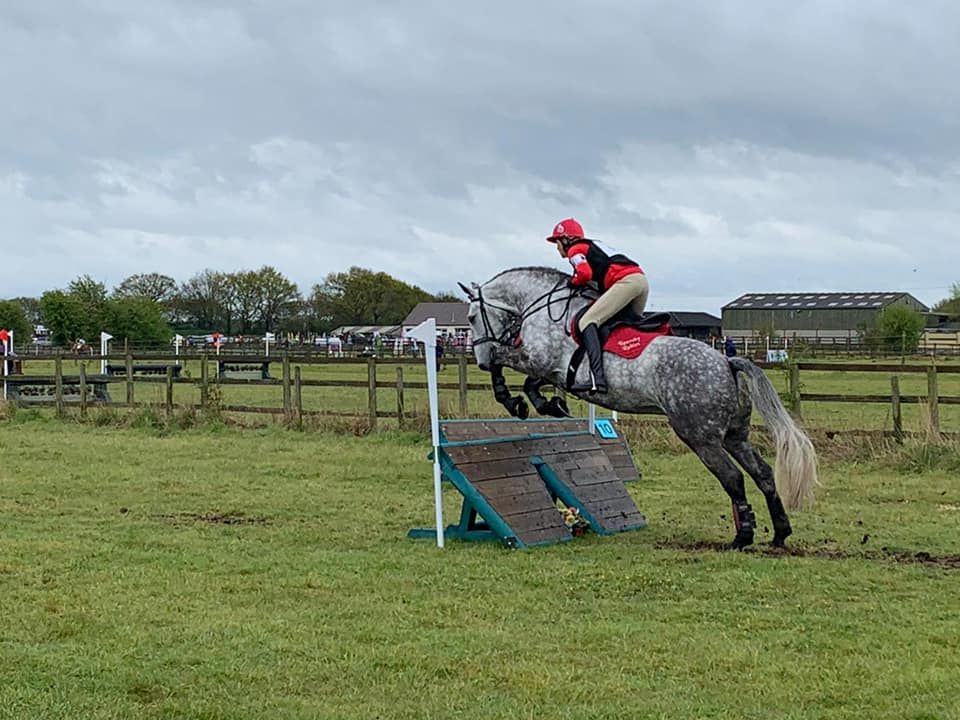 Inter Area Showjumping & Dressage at Epworth...
Well done to everyone who travelled to Epworth and competed in very cold and windy conditions on Easter Monday! A special well done to Marianne Stringfellow with seconds in the individual senior 90cm & 100cm and Annie Krumins with seconds in the individual junior 90cm & 100cm as well as a second in her dressage section.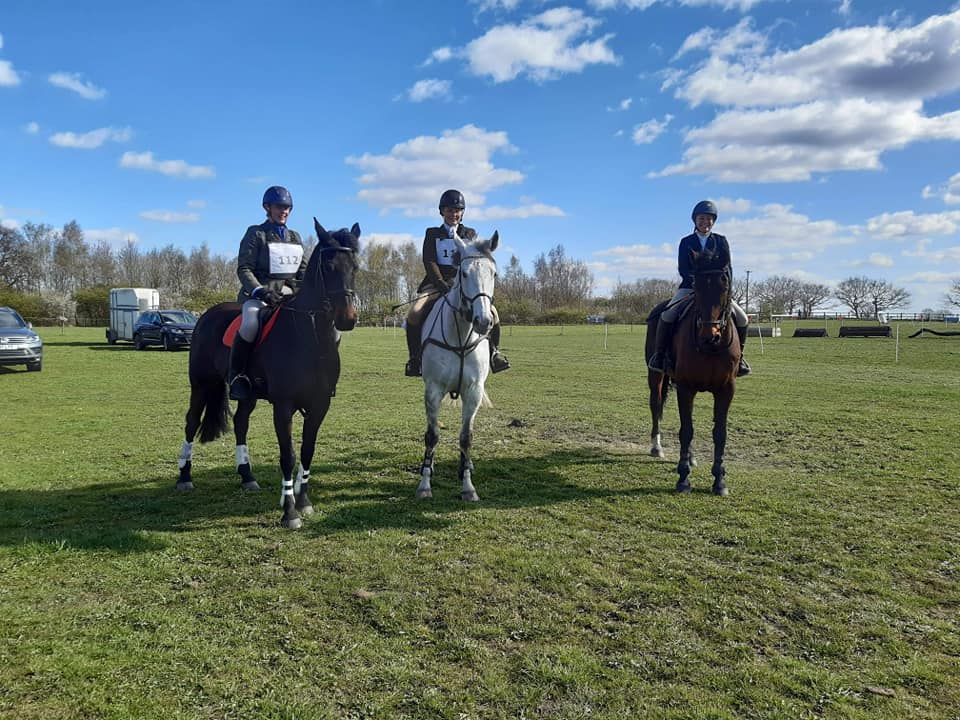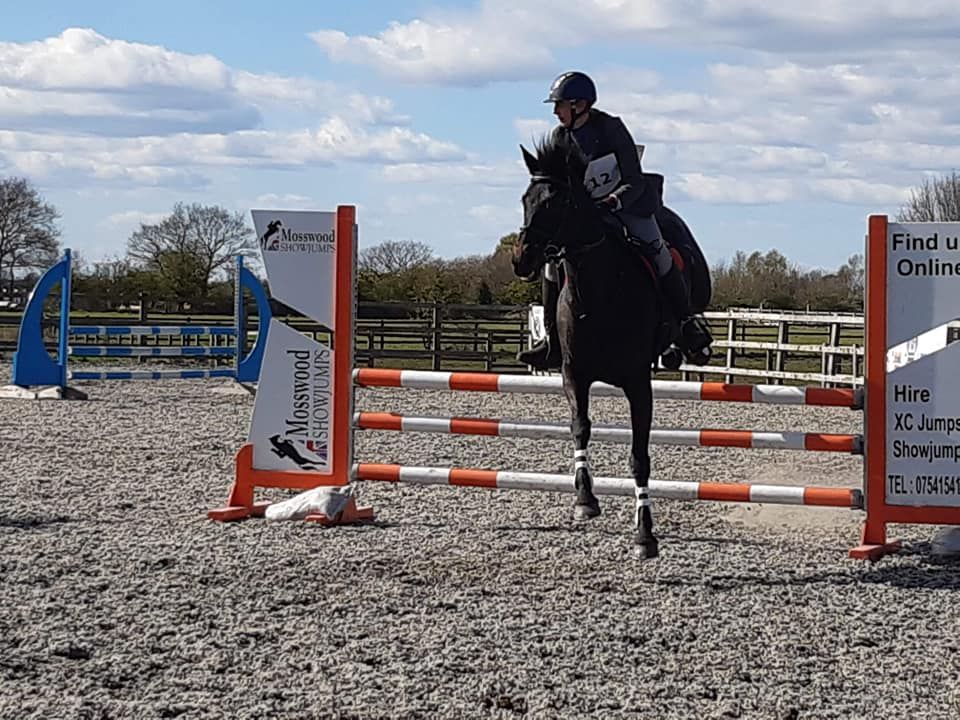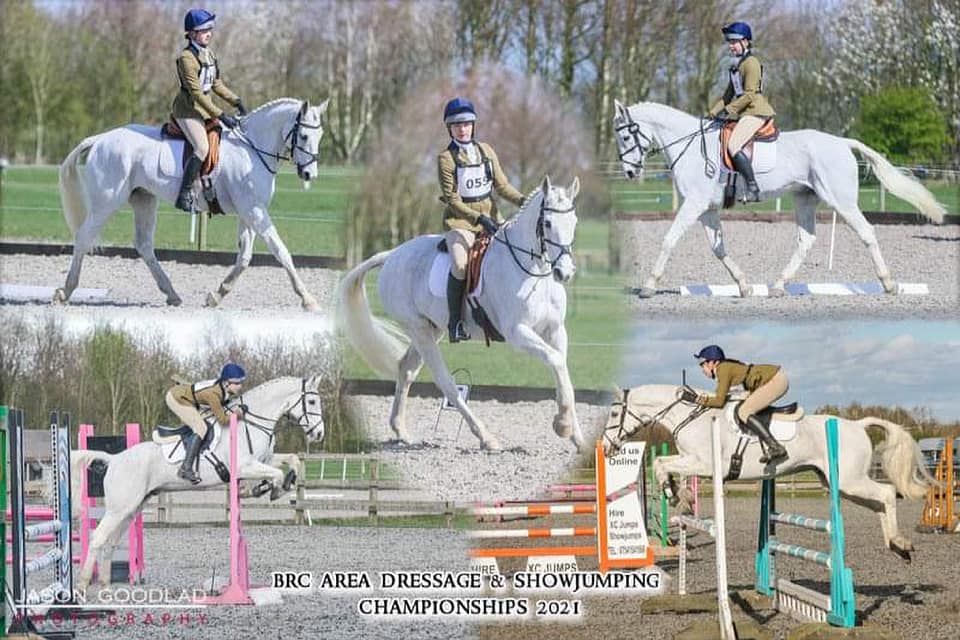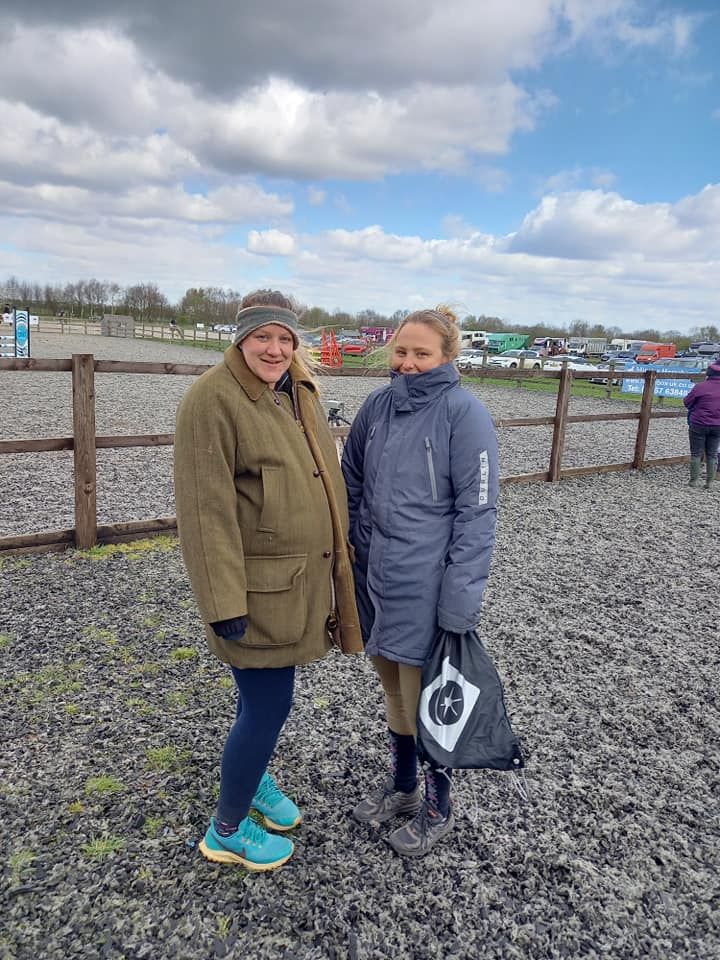 The Rearsby Lodge Arena Eventing Team at Speetley....
The Arena Eventing Team of Nicki Grayson, Claire Lewis, Helen Garner and Lily Walker came 2nd in the 100cm class with Lily Walker winning individually to qualify for the championships in March and Claire Lewis coming 5th individually. In the 70cm, Megan Pickering had a very successful run to finish in 4th place.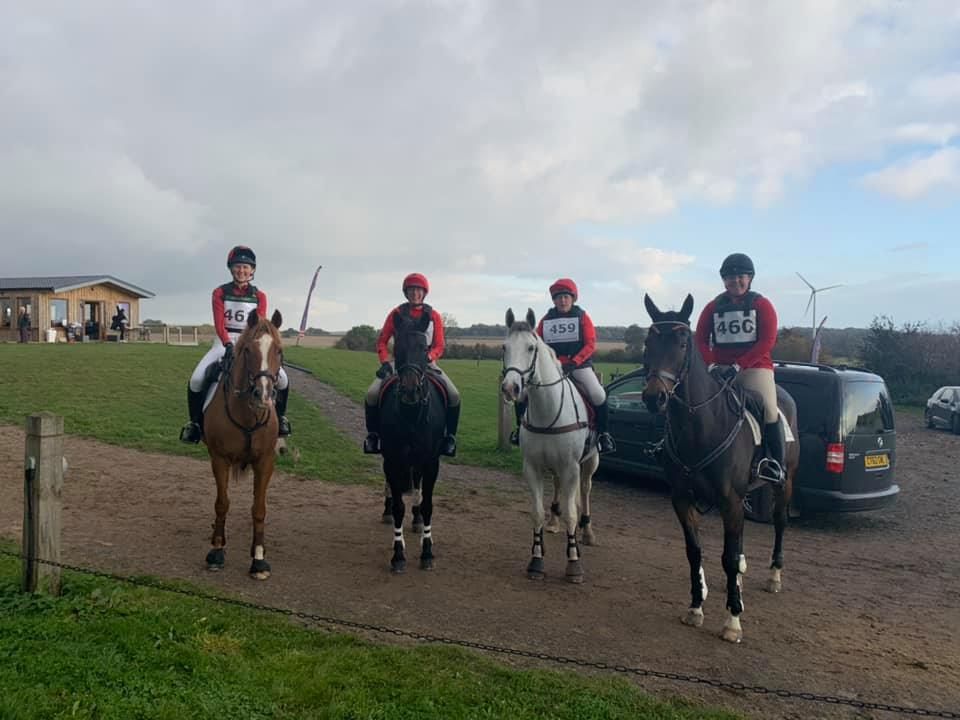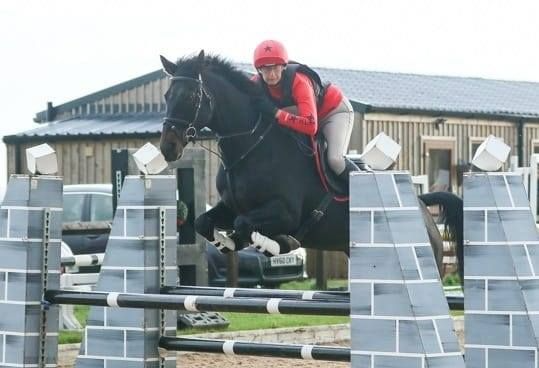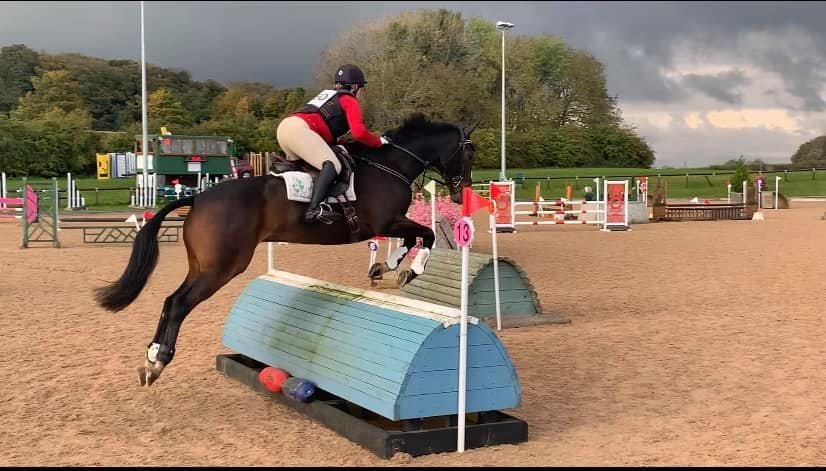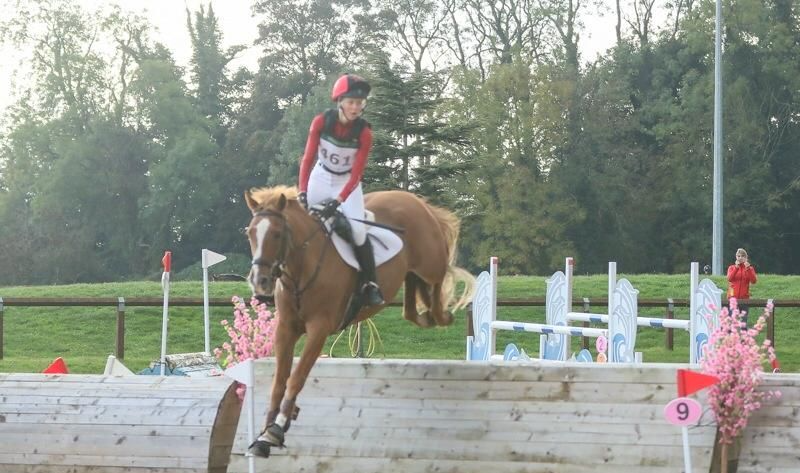 Dressage & Showjumping Qualifiers at Arena UK...
We had a busy and very successful day at Arena UK with Alice Smith competing in the showjumping as well as three teams and many individuals competing in the dressage.
Team Willow comprising Hannah Parr, Dawn Muston, Becca Smith & Di Poyser WON and have booked their place at the Championships next March at Arena UK. Team Beech comprising Yasmin Thorpe, Helen Garner & Beccy Binks came 4th and Team Oak comprising Celia Dyson, Alice Smith, Jules Johnson & Alix Davis were unplaced.
There were individual placings for Hannah Parr, Jules Johnson, Dawn Muston, Becca Smith, Yasmin Thorpe, Beccy Binks & Di Poyser in the dressage with Alice Smith jumping a double clear in the 80cm for 9th.
A Selection of Team Photos...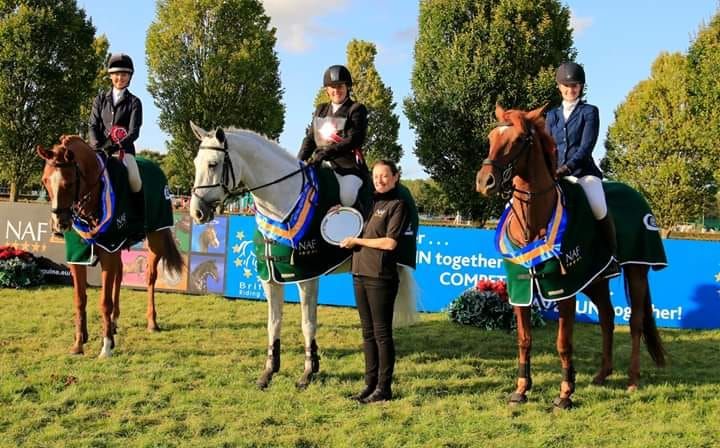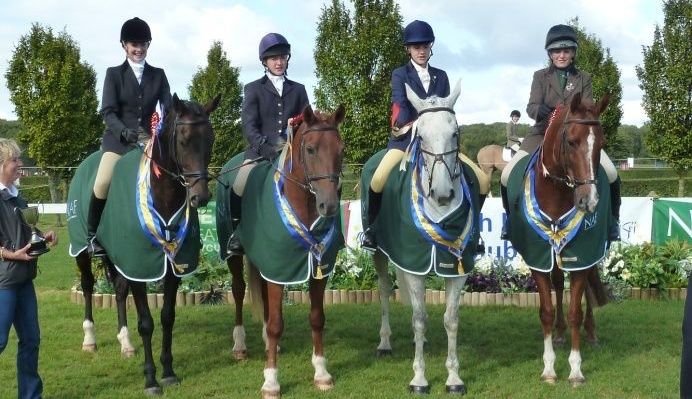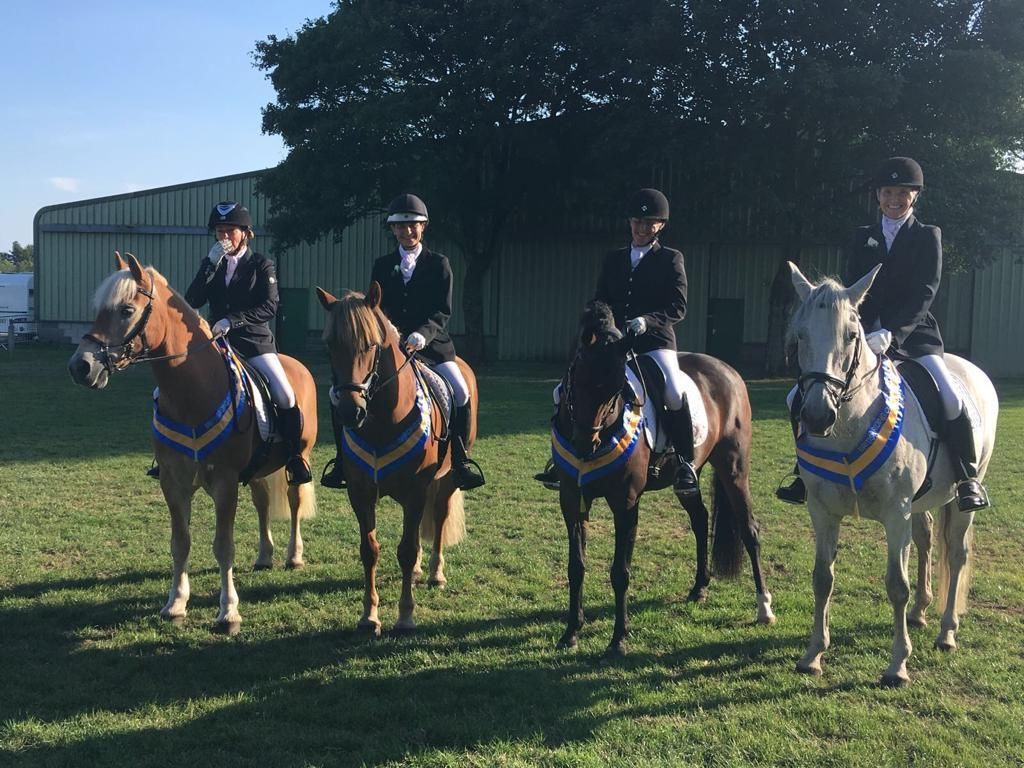 Old Team Photos From The Archives...