Throughout 2022 the unique Rearsby Lodge Quadrille Team will again be extremely active.
We are developing a Jubilee Display to honour HRH Queen Elizabeth's 70 years' reign. It is a huge undertaking as it entails a floorplan, synchronised music and dress for 15 horses and riders! Clearly a terrific amount of work is necessary to prepare the horses and riders for the routine, flags, drums, other loud noises and spooky, scary sights.
We have several displays in the diary: 22nd May, lunchtime at Aylesford Equine on the club's dressage day - 10th July, late afternoon at the Ashby Show - 11th August, early eve at Vale View - 10th & 11th September (2 each day) at the Festival of the Horse at Belvoir Castle. We may also send a Team of 4 to the National BRC Championships. We had an invitation to do a display at a major event for All-Steps Formation Riding, but it is in Devon and sadly just far too far to travel the horses.
There will be a 'start-up-session' on Saturday 14th May at Brooksby.
The 2022 Jubilee Display Team Squad consists of Becca Smith, Julie Cawthorne, Sandy Cornwall, Dawn Muston, Lucy Greaves, Helen Griffith, Hilary Bowerman, Mary Holland, Jacqui Ludlam, Jane Wood, Jules Johnson, Linda Winston, Megan Scott, Merlin Harper, Helen Moody, Rachel Higginbotham, Isabel Widdowson, Francesca Broadfooot and Anette Whitehouse. Our Riding Master is the incomparable David Boyd, a retired Cavalry Officer.
If you would like more information about the work of this team, including how to join and/or support us, please contact Anette on 07901 976905.
Six New First Aiders For The Club...
An excellent three day course in Oakham delivered by Darren Hayward of CTA First Aid ensured that Anette Whitehouse, Sharon Brengosz, Jane Wood, Celia Dyson, Sandy Cornwall and Kate Hill all passed their First Aid training with flying colours. This newly qualified team join our exsiting qualified First Aiders Jacqui Ludlam, Becca Smith and Kym Wilson.
And The Winner of our Valentine's Day Heart Horse Competition is......... Judith Moreton's Phoebe with her lovely heart marking.
Thank you to everyone who took part! Here are a few more of the fabulous entries...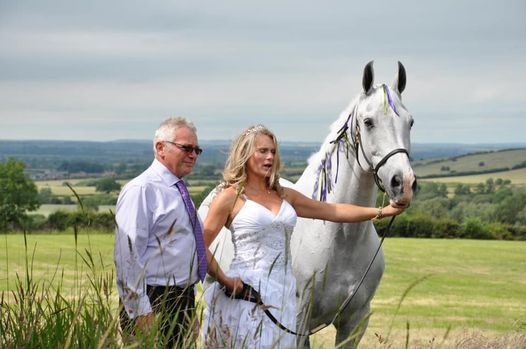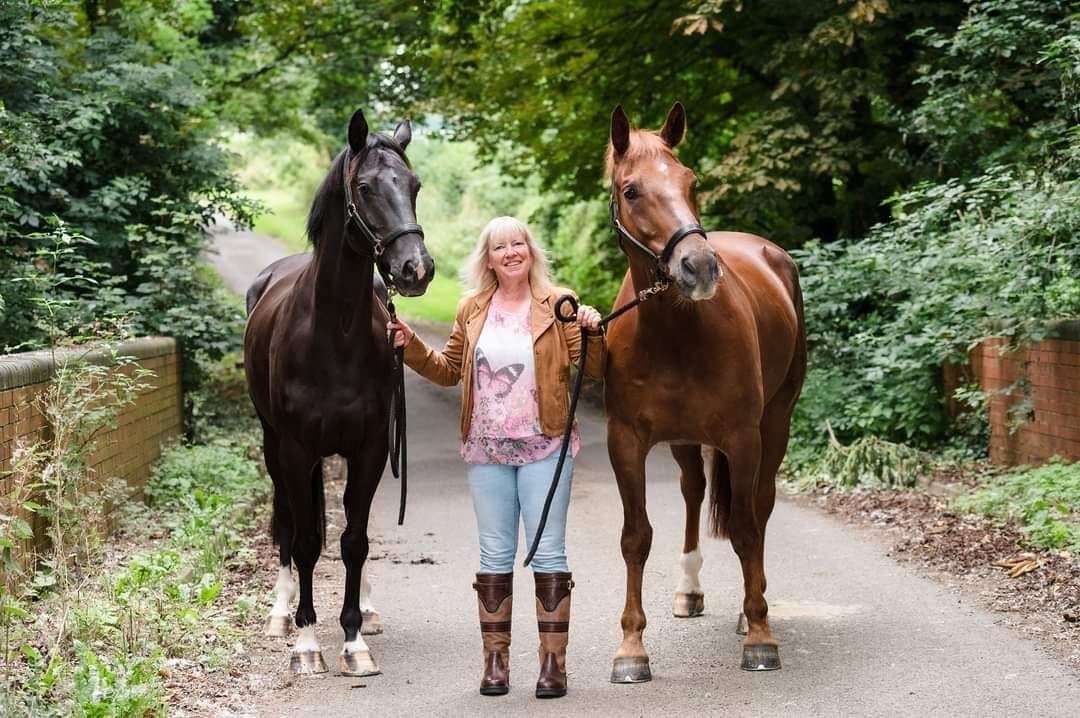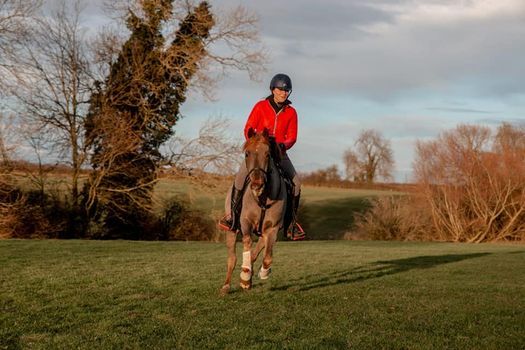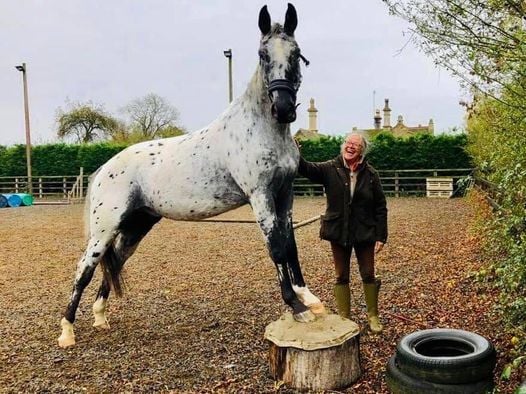 ANNUAL GENERAL MEETING & AWARDS PRESENTATION AT VALE VIEW.
A fantastic night was had by all with reports from the Committee, a 'Not According to Plan' talk from Ginnie & Will Turnbull, fabulous raffle prizes and of course presentation of the awards - winners' details to follow.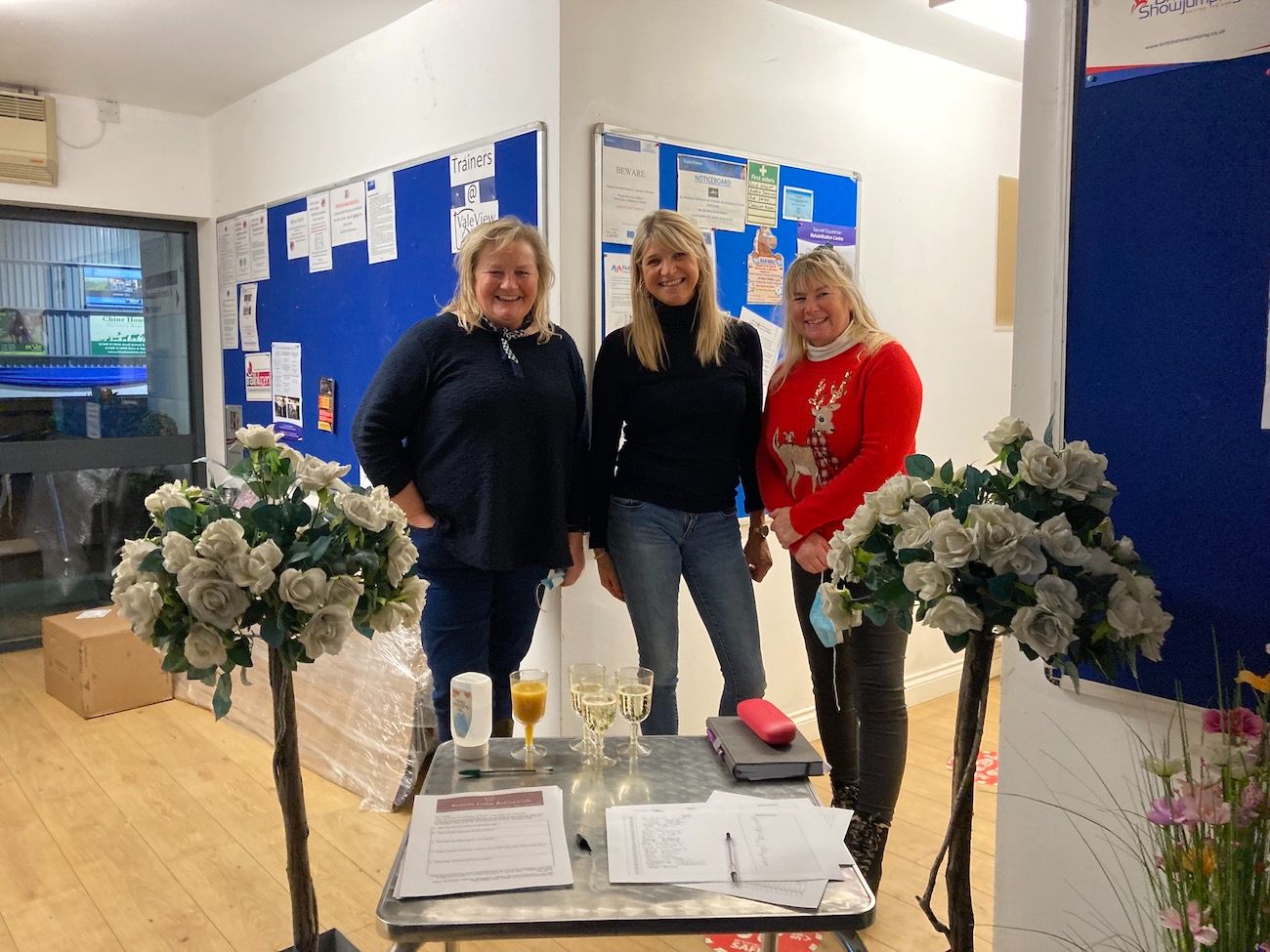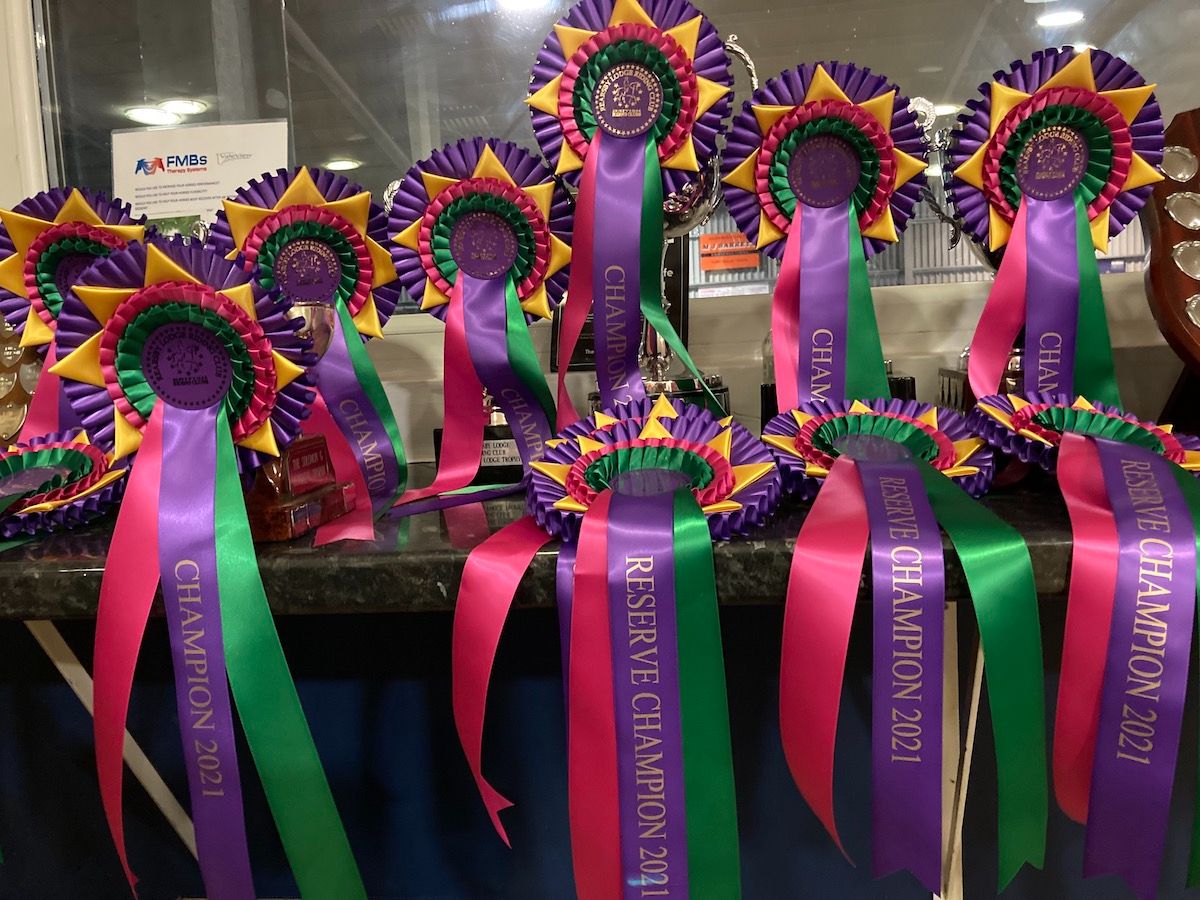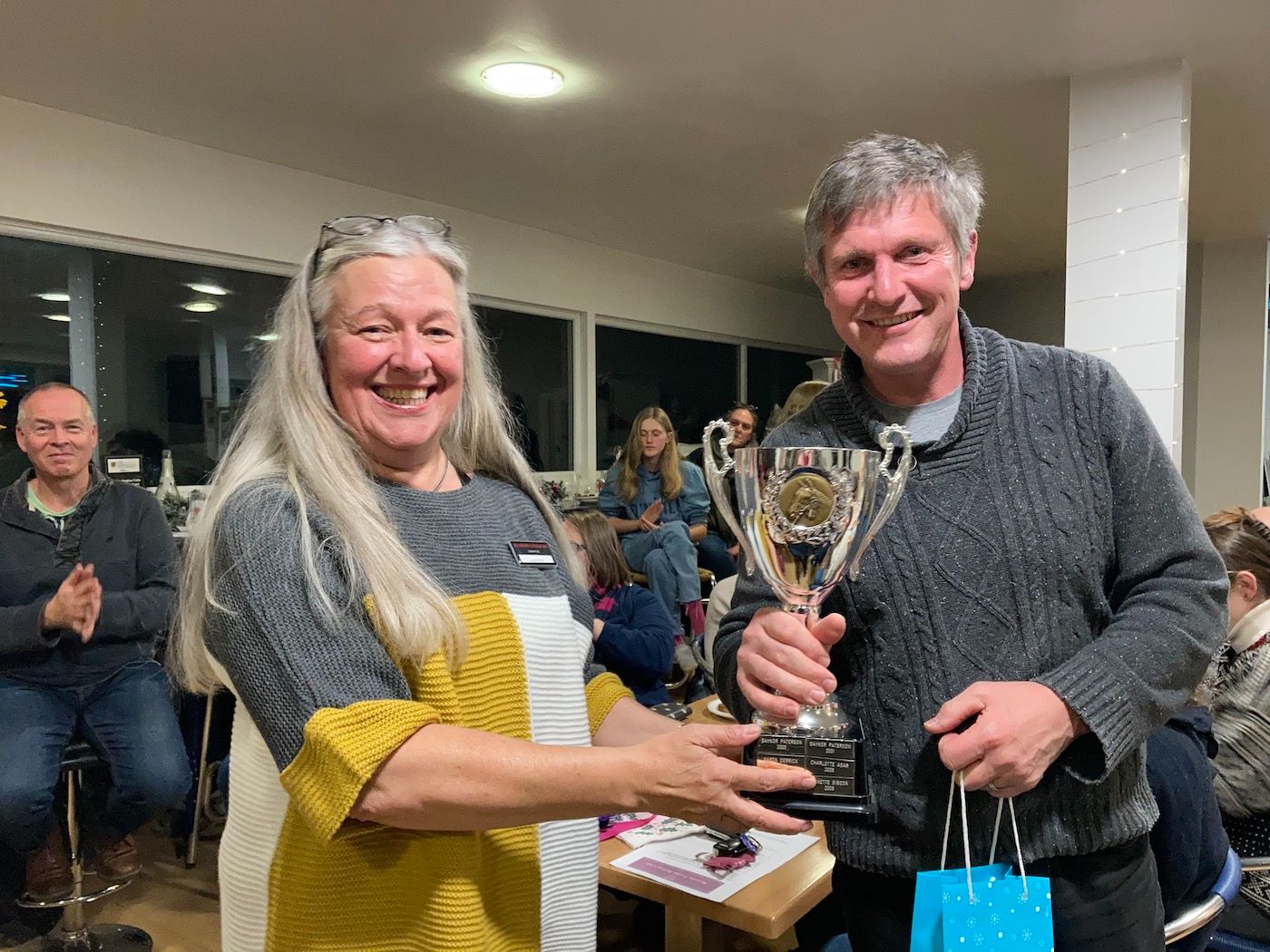 And The Prizewinners Are...
Up & Coming Junior - Winner Annie Krumins
Most Improved Senior - Winner Sonia Wiles
Chair's Trophy - Winner Mark Garner
Veteran Shield - Winner Becca Smith's Danny
Maria Harvey Memorial - Winner Sharon Bresgozn
Showjumping & Arena Eventing Winners...
60cm Winner Amy Beal - 2nd Mary Holland
70cm - Alistair Clark Trophy - Winner Carole Rudkin - 2nd Amy Beale - 3rd Jenny Pick
80cm - Daisy Trophy - Winner Celia Dyson - 2nd Lisa Brown
90cm Junior - Winner Alice Coxsey
90cm Senior - Woody Trophy - Winner Charlotte Woolerton - 2nd Jess Gray
Intro - Clockwork Orange Trophy - Winner Ruby Martin
Intro - RLRC Trophy - Winner Sheila Lyon - 2nd Jane Broadfoot - 3rd Tara Redern
Prelim - Jeff Lewin Perpetual Trophy - Winner Alice Coxsey - 2nd Ruby Martin
Prelim - Little Rooser Shield - Winner Becca Smith - 2nd Cesca Broadfoot - 3rd Alix Davis
Prelim - Jeff Lewin Memorial Trophy - Winner Becca Smith - 2nd Beckt Lawrence - 3rd Alix Davis
Novice - Watson Trophy - Winner Liz Rowe - 2nd Charlotte Turlington - Equal 3rd Jess Gray and Gillian Hasberry
Novice - Exton Prince Trophy - Winner Kate Cipieres - Joint 2nd Liz Rowe & Sarah Varnam
Pick A Test - RLRC Trophy - Winner Tish Jerabek
Pick A Test - Joint Winners Tish Jerabek & Liz Rowe
From Rainbows Hospice For Children & Young People...
Dear Members of Rearsby Lodge Riding Club, We wanted to thank you for your amazing donation if £603.00 made in memory of our friend Helen Birch at your recent event. What a lovely tribute to her and that will truly make a difference to our children, young people and their families. Thank you so much for thinking of Rainbows. Best wishes from us all, Emma.
Flu Vaccination Update From BRC - 10 September 2021
As part of the BHS, welfare of the horse is obviously paramount, however in the current climate the risk of a flu outbreak is at this time minimal.
BRC are therefore comfortable to remove the requirement of a vaccination within 6 months and 21 days of a qualifier or championship. This will be with immediate effect, however we will continue to strongly recommend a 6 month vaccination when attending BRC qualifiers and championships along with maintaining good biosecurity protocols.
In order to compete in a BRC qualifier and/or championships the annual vaccinations (12 month) and initial course must be correct as per G7 of the Handbook. BRC reserve the right to amend these vaccination rules should another outbreak occur.
Camp21 Was A Resounding Success!
Thank you so much to Rachel Littlewood and her team at Pickering Grange, who welcomed us to the amazing facilities and provided delicious food for us. They led a brilliant pub ride through beautiful scenery. Rachel and her horse were also splendid 'guinea pigs' a demo about rider position, including symmetry and data collection about each and every aspect of the horse.
We were truly treated to wonderful and insightful stories as well as spectacular instruction by our four top notch coaches: Jane Wallace, Wade Barley, Ginnie Turnbull and Samantha Hobbs. A completely unique combination of experience and skill. They provided carefully planned and individualised instruction for every rider.
Thank you to Laura from TopSpec who gave feeding advice and weighed campers' horses.
Our race night was great fun too, and we learnt that choosing winners from just a name of a horse is easy for some, whilst for others - well, what can we possibly say?
Our coaches were charged with the responsibility of selecting our four 'most improved riders'. It was an honour to present vouchers and red rosettes to Sammie Lacey, Jane Wood, Julie Carrier and Tracy Walker!
Sam Hobbs Joins Our Team of Trainers...
We are delighted to announce that SAM HOBBS will be offering training in both cross country and show jumping to our members on a regular basis, starting with cross country on 29th July. Sam is a 4* event rider and an experienced producer of young horses as well as a British Eventing Accredited Coach. Sam now runs her own event yard in Woodhouse Eaves and is busy eventing and teaching, giving confidence to riders and horses of all levels. Welcome Sam!
And The Winners of Our Arena Eventing & Dressage Photo Competition Are...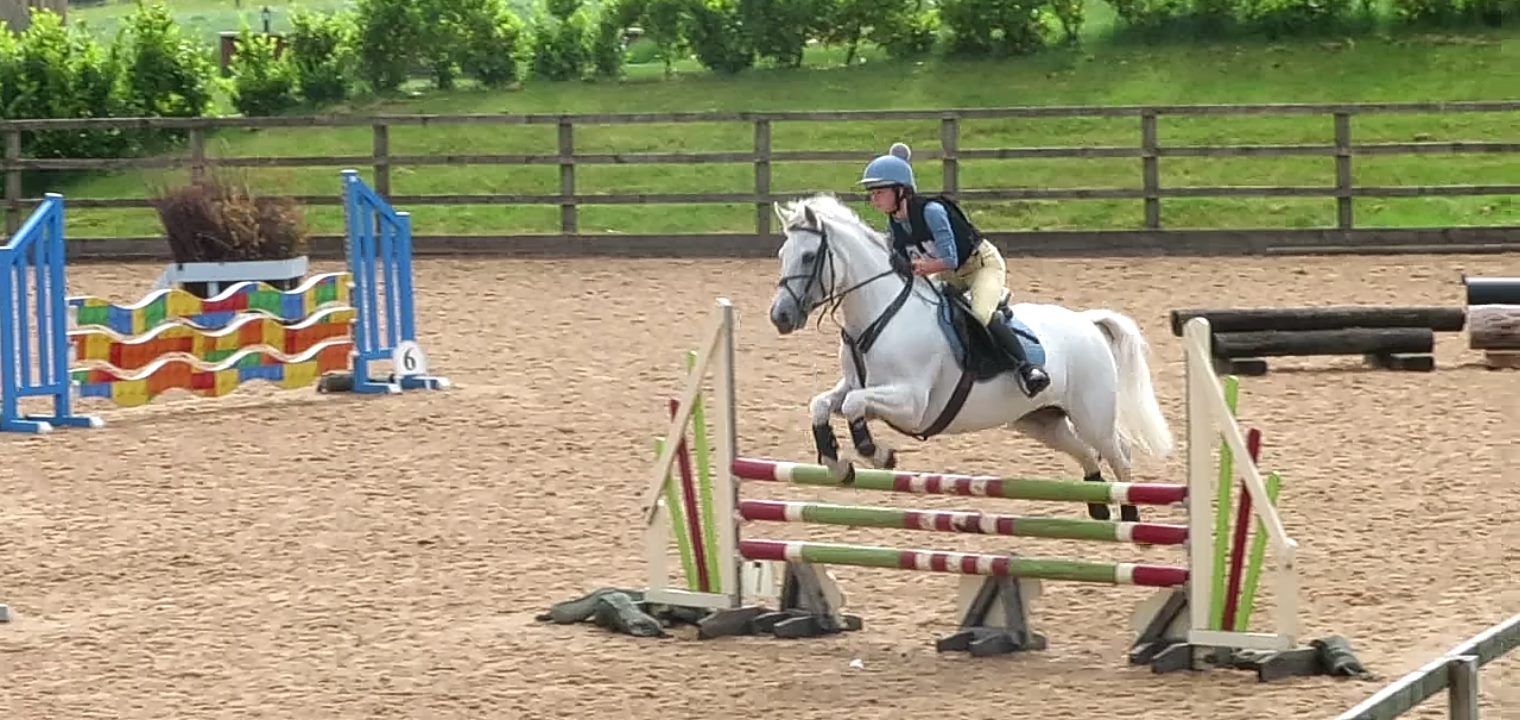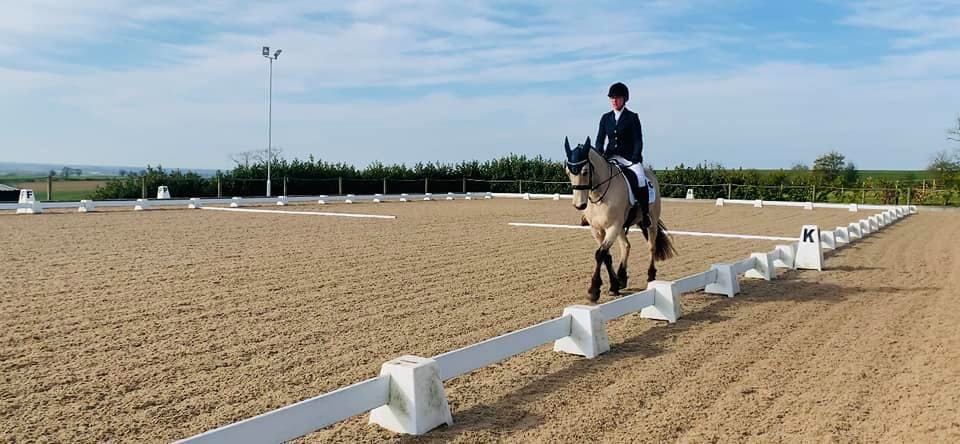 The Helen Birch Memorial Trophy was presented to the winner of the 80cm Class at our Open Arena Eventing competition on 6th June and the entry money from the class was donated to Rainbows Hospice For Children & Young People, which was close to Helen's heart.
A club member for many years as well as an active committee member, Helen often supported Liz Atkins at Dressage Competitions as a Steward or First Aider and was always friendly, encouraging and helpful, especially to newer and more nervous competitors.
Helen took her daughters Jodi and Abbi to many competitions when they were juniors and to Area Qualifiers and the Championships when they were representing Rearsby Lodge Riding Club.
Helen ran her child minding business from home and children were her special love. A very busy lady, Helen also somehow found time to study for her degree which she achieved not long before Covid.
Helen will always be remembered as such a lovely lady and so encouraging and friendly to everyone. We hope that her family, especially the girls, Jodi and Abbi and her husband Andy, will stay in touch and be able to present this lovely trophy in her memory for many years to come.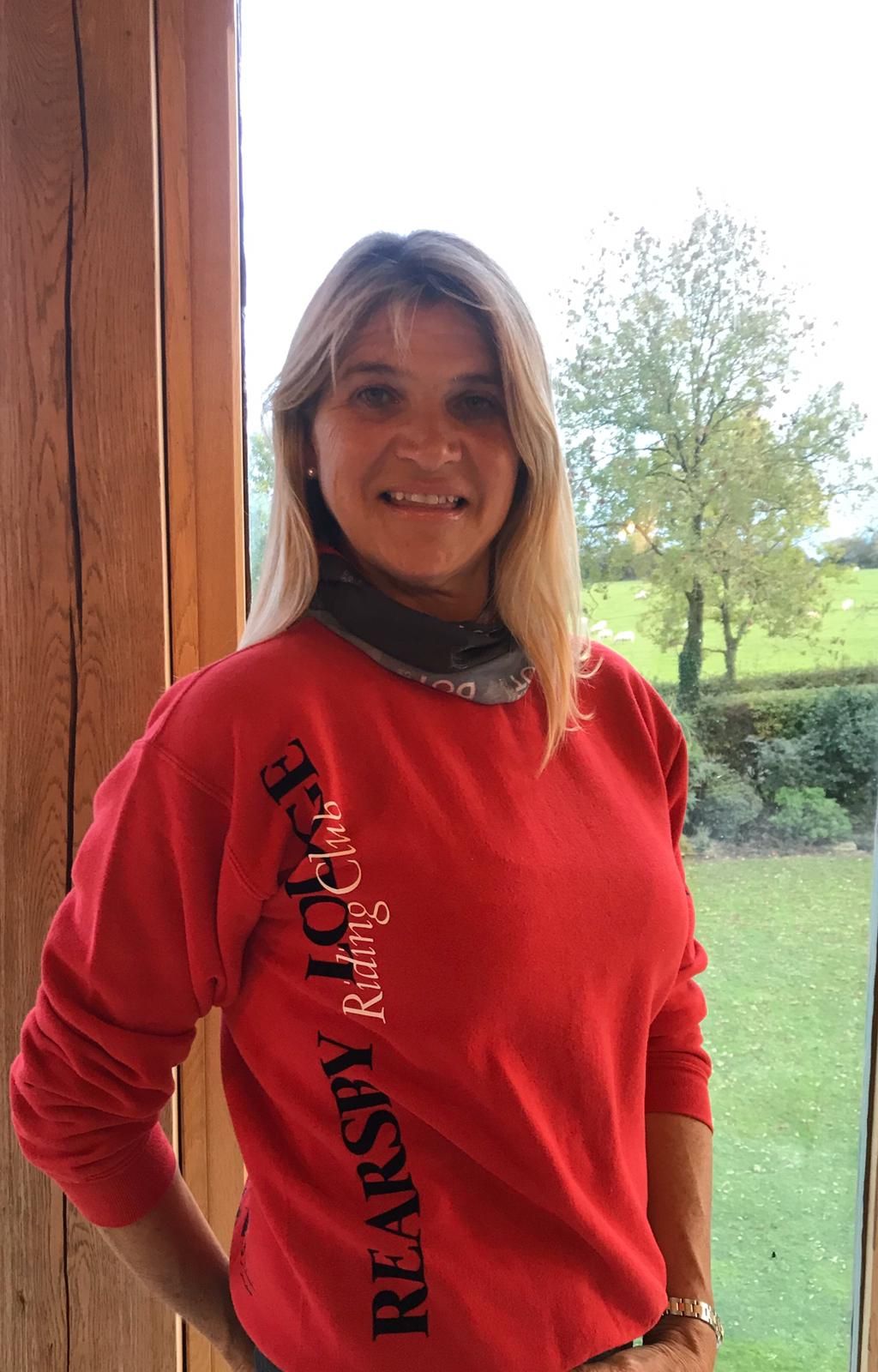 This fabulous new sweatshirt is now available to order. The striking detail on the front and sleeve makes it perfect for Club training and Club 'help' days.
Jules Johnson will be taking orders and co-ordinating delivery, so if you are interested please email Jules using the button below advising your name, address and size. Payment is through the RLRC bank account or PayPal (Friends & Family) with reference SHIRT and your surname.
They are printed to order with a minimum order of eight. Jules will of course keep you in the loop and will post them out as soon as she gets them. Size & payment details are on the chart below. They are £30 including P&P
The Unisex Sizes For Sweatshirts Are...
Size XS to fit chest 34/36 - Size S to fit chest 36/38
Size M to fit chest 38/40 - Size L to fit chest 40/42
Size XL to fit chest 42/44 - Size XXL to fit chest 44/46
Size 3XL to fit chest 46/48 - Size 4XLto fit chest 48/50
Please pay online through Barclays Bank plc - Rearsby Lodge Riding Club - Sort Code 20-63-66 - Account No. 50560987
OR PayPal (Friends and Family) using email address [email protected]
£30.00 each including postage & packing. Thank You
4th December... Fantastic AGM last night with lots of exciting ideas for 2021, which as soon as they are formalised will be on Calendar. Thank you to everyone who took part and congratulations to Natalie Brown for winning the Rearsby Lodge RC sweatshirt raffle prize!