| TRAINING DATES 2022 | DISPLAYS 2022 |
| --- | --- |
We are delighted to announce that our Quadrille Team of Helen Griffith, Merlin Harper, Steve Johnson, Jacqui Ludlam, Jane Wood, Joanne Stout, Jenny Pick, Julie Marie Cawthorne, Linda Winston, Lucy Greaves, Rebecca Farrer and Anette Whitehouse with Charlie Haynes & Becca Smith as reserves will be taking part in a Quadrille Display on 8 August 2021, 10:30 - Wittering Academy Riding Club.
This all came about when many months ago Emma Windsor from WARC came to ride with our team a few times. She absolutely loved it! As a result we have been invited to go there to showcase quadrille and our team in a 12 horse display to music.
After our display David (our Riding Master) will do a first lesson for 12 of WARC riders, following which we will ride as a 24 horse team! We will then chat, eat and drink before we head home.
It would be fantastic to have the support of everyone associated with our wonderful RLRC team, so please feel free to offer to help and to come along to the day (provided we remain out of lockdown).
Anette
The amazing Rearsby Lodge Riding Club Quadrille Team is now in its 5th year of development. Expertly coached by our Riding Master, the retired cavalry officer, David Boyd we will be riding in two fabulous venues during this Spring and Summer; indoor at Pickering Grange and outside at Aylesford Equine.
You may know that in 2019 we won the Quadrille Competition at Equifest with a sizzling score of over 90% from one judge! We hope to send at least one team this year (21 - 22 August at Peterborough) that will ride in costumes and to music. Can we beat our own now 2 year old score?
If you are interested in riding with us, you must be able to ride in all three gaits confidently and independently. Please call Jane Wood on 07976 359586 for more information and to book a place. We look forward to hearing from you; the team always gives new riders a warm welcome!
Please click the button below to be taken to our Calendar page for an up-to-date list of our Quadrille training dates.
The History Behind Rearsby Lodge Riding Club's Exciting Quadrille Team...
Quadrille means a 'drill in a quad', i.e. a sequence of commanded movements within a confined space with four corners.
We originally formed in 2016 to enter the British Riding Clubs 'Team of 6' dressage competition in 2017 and believe that we are the only British Riding Club with an established permanent Quadrille Team that rides regularly.
The team's riding master is the incomparable and wonderful retired cavalry officer, David Boyd.
We now have a 'core' of around 10 members, who are at most sessions - plus roughly another 6, who ride as often as possible. We ride twice a month in the summer at Aylesford X-country course and less frequently in the winter at Pickering Grange.
Quadrille riding is a dying art, but in bygone years war battles were fought on horse back, and it was crucial to your very survival that you could ride precisely and in complete unison with others. Ceremonial duties were part of the role of cavalry men as well, and military music would often accompany a display. There were 'quadrille conventions' that were 'handed down' from one generation to the next. We have written them down and adhere to them when we ride.
The team won a pure quadrille competition at Equifest in 2019 with a huge score and we want to repeat that as soon as possible. We give displays when asked.
We love what we do and have great fun with much comradery and many friendships.
Our team's motto is: ENJOY AND ENCOURAGE and anyone new gets a warm and supportive welcome.
The practice dates for 2021 are in the calendar section of this website, and you are welcome to try it out. To book a place or to get further information, please do contact the Team Manager, Anette Whitehouse on 07901 976905.
A Friendly Inter-Club Quadrille Competition on a wet and windy Saturday in October...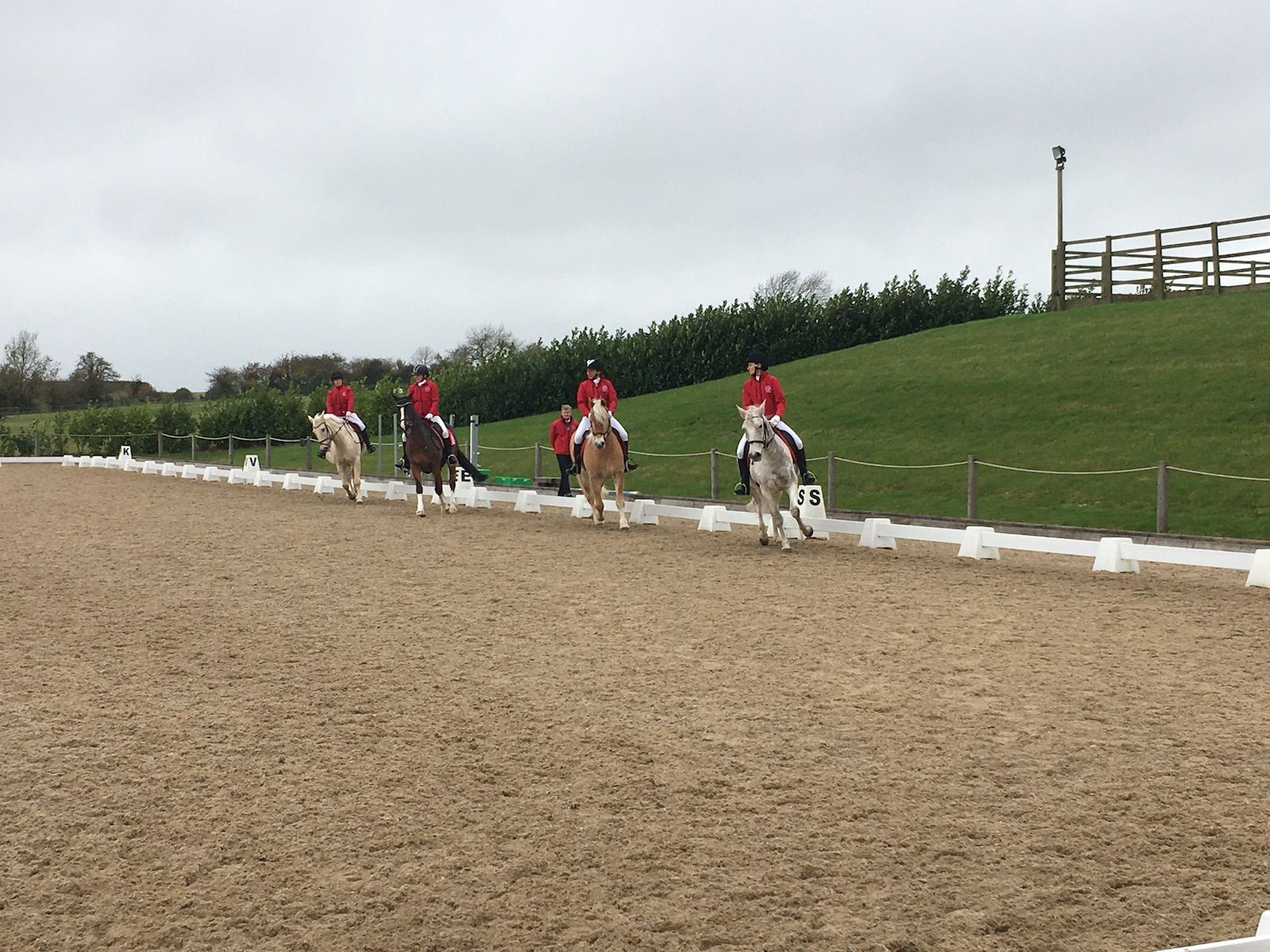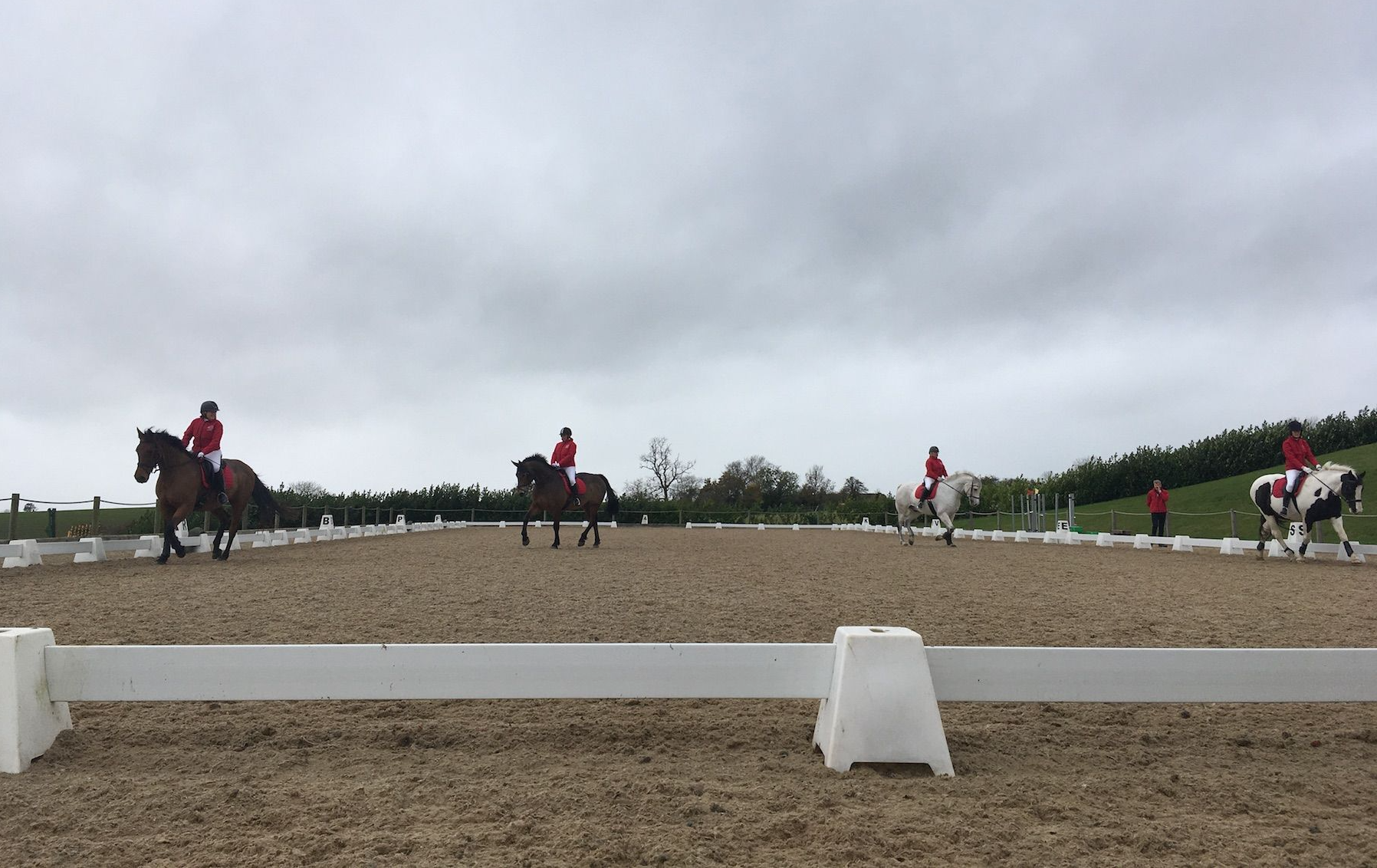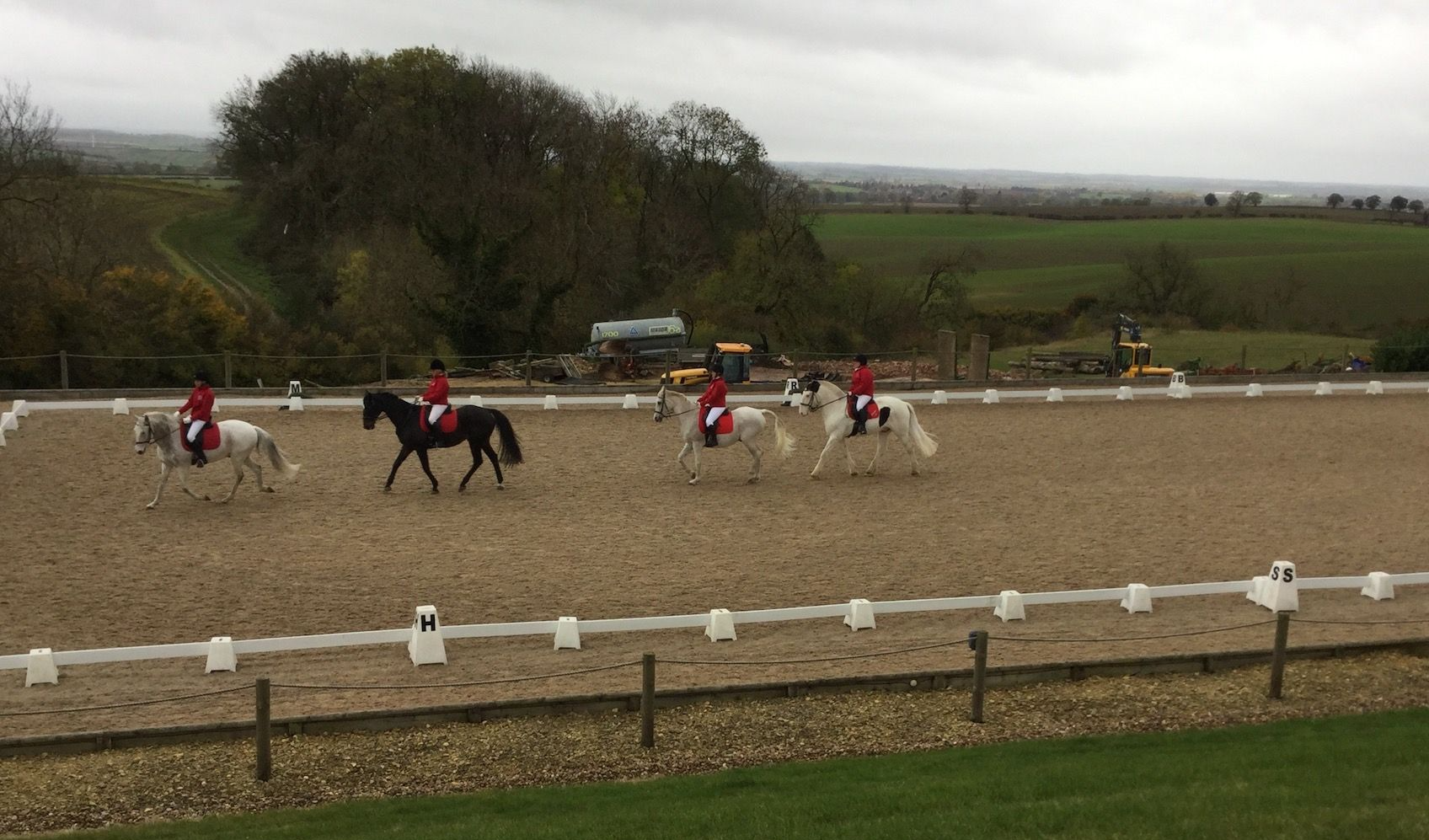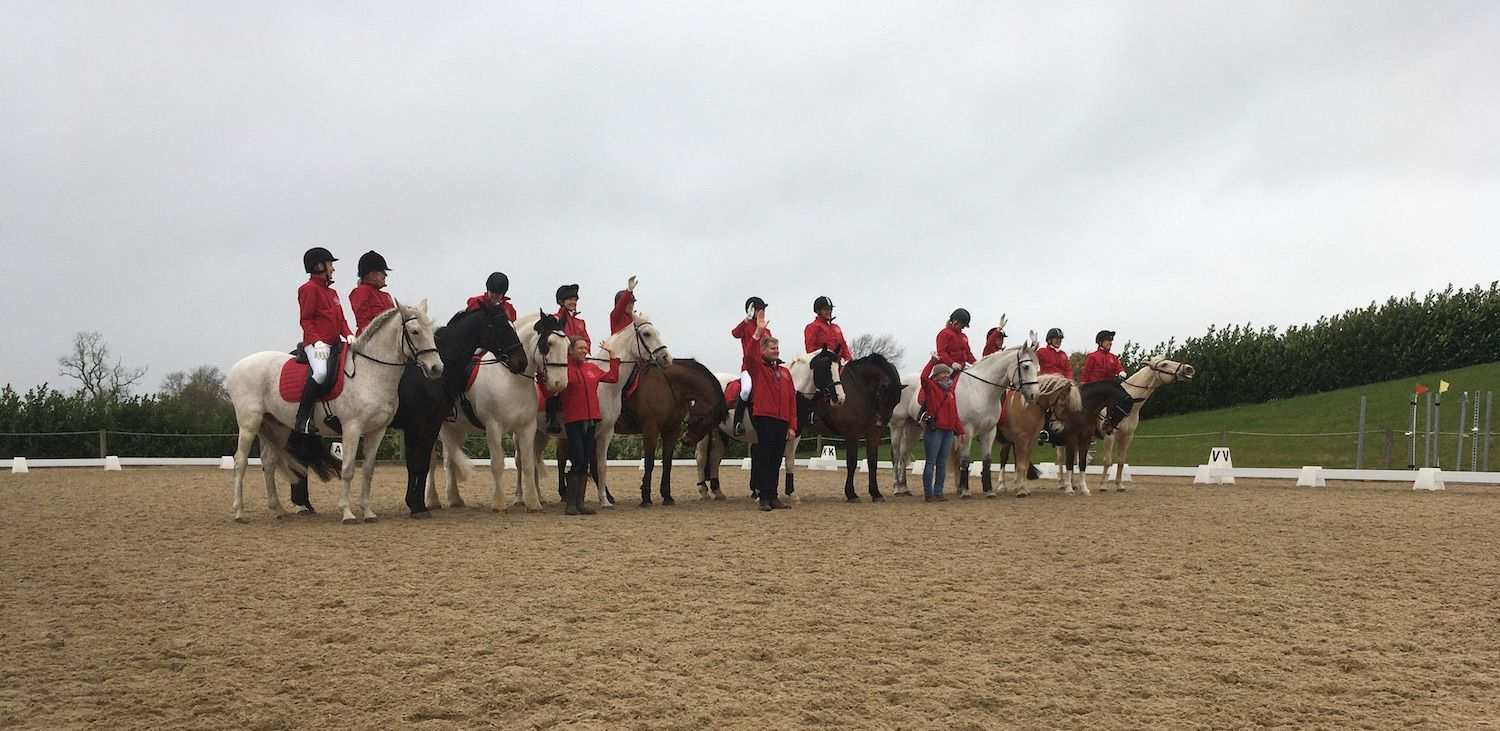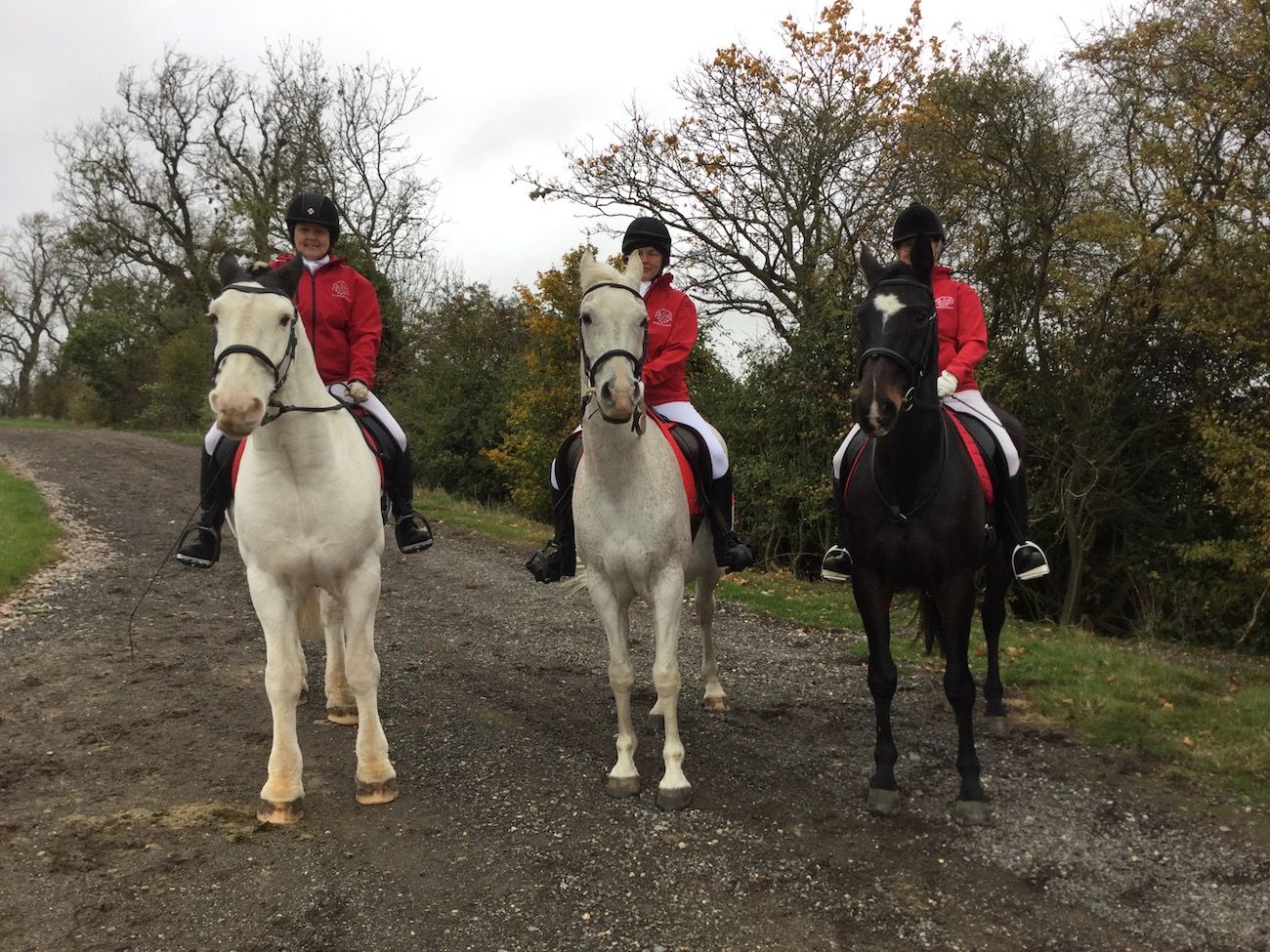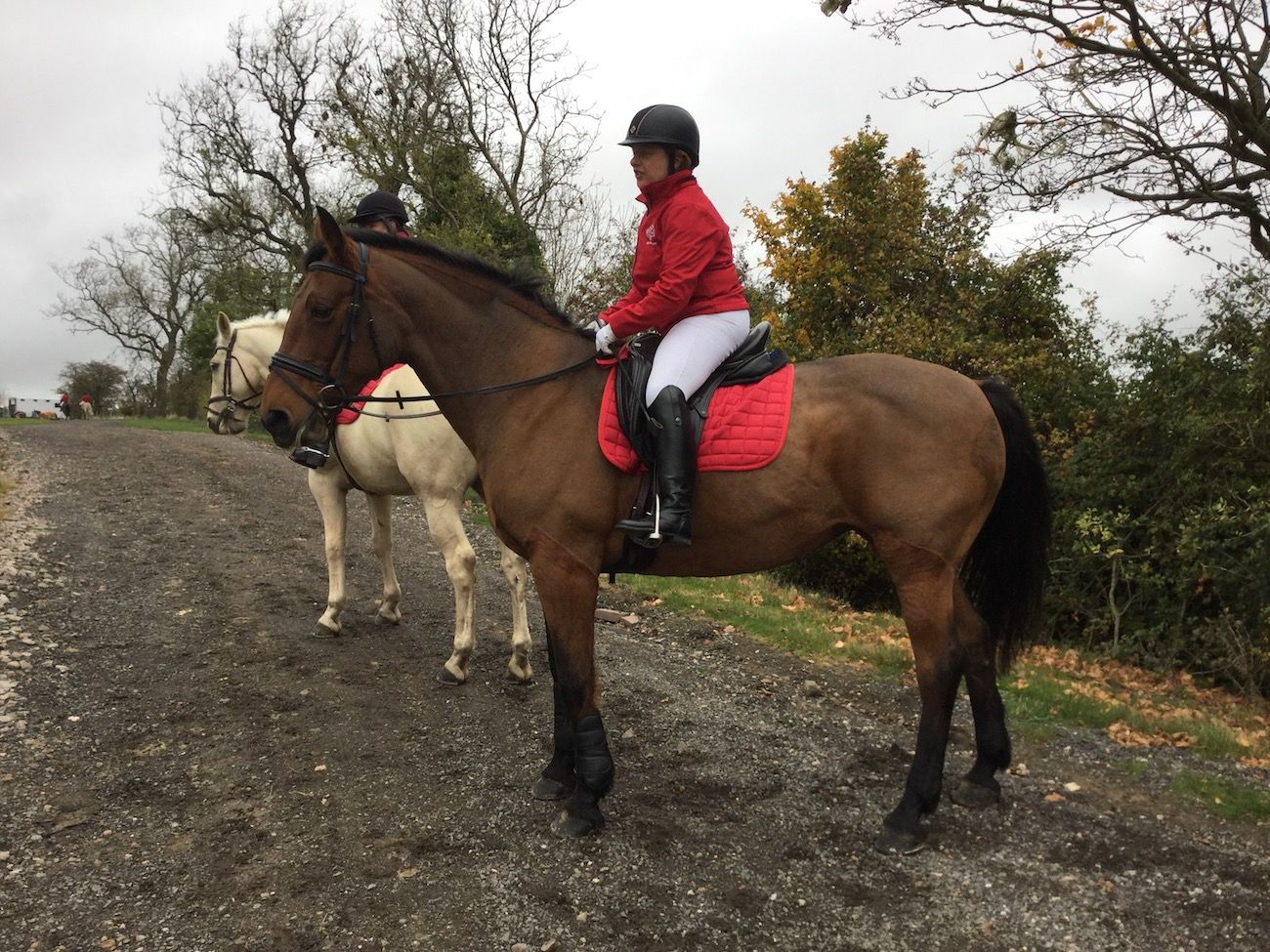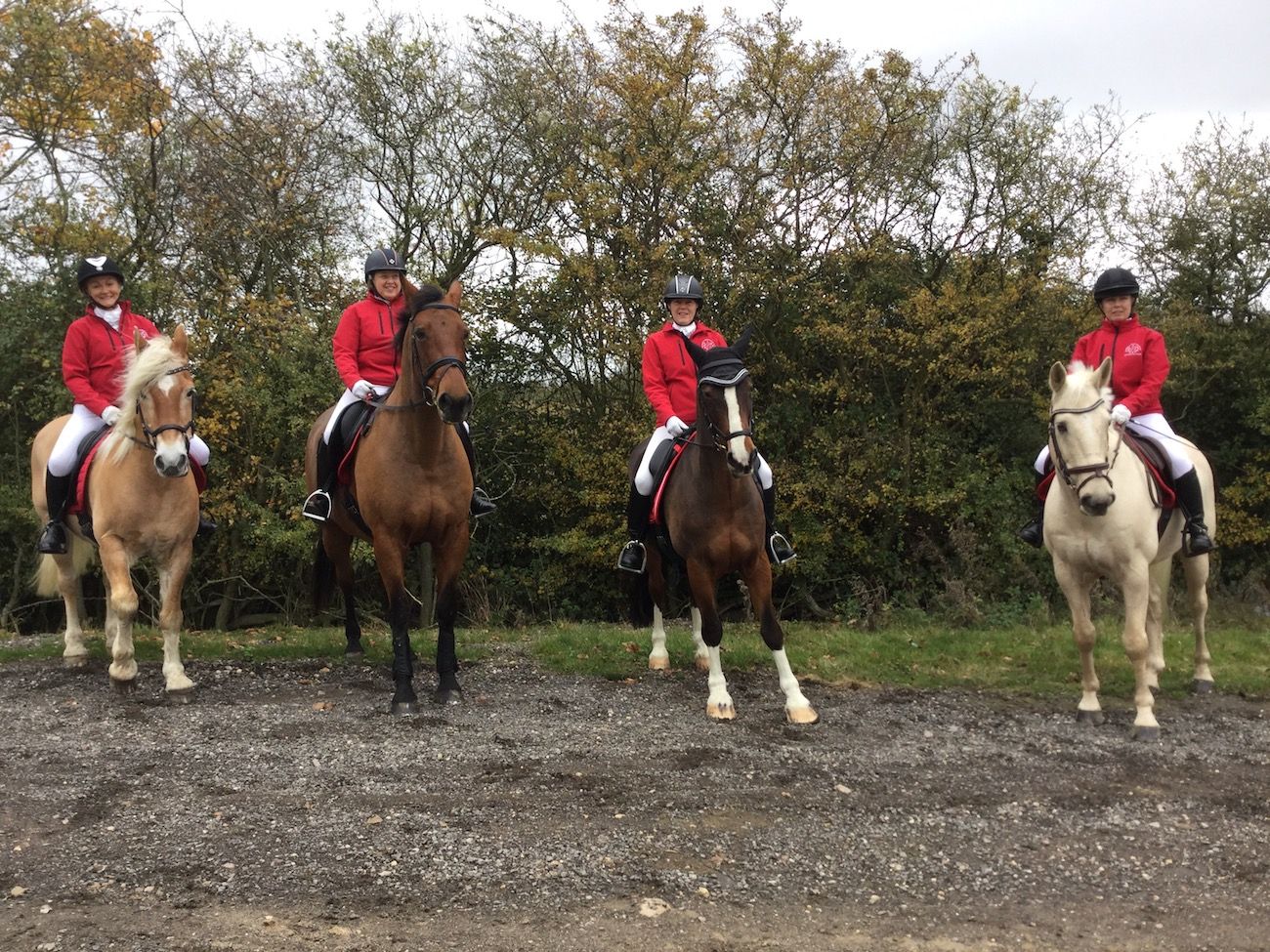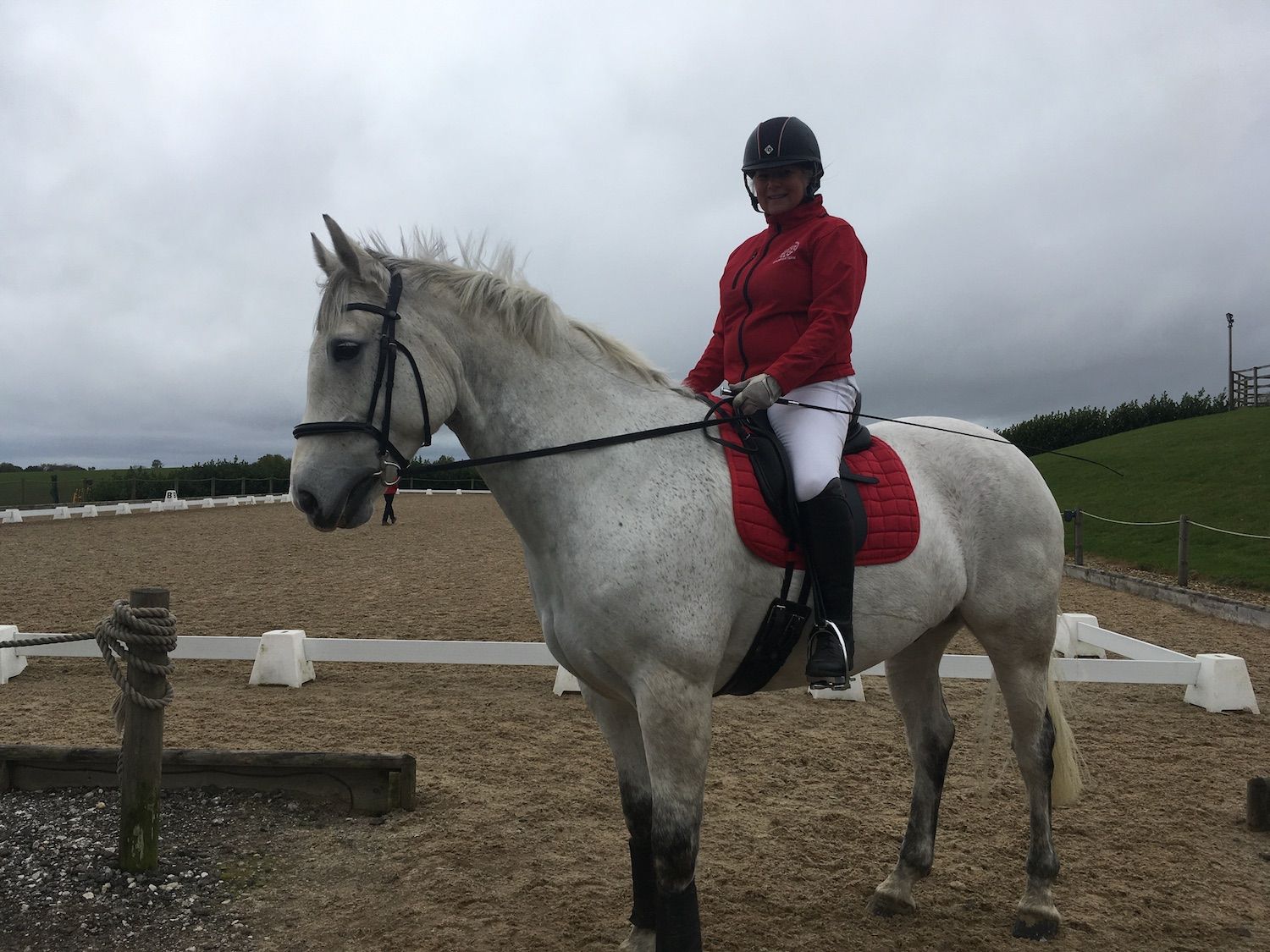 Quadrille Team Happy Memories...